How to Get Anne Hathaway's Red Chanel Lipstick Look
Why You'll Want to Try Anne Hathaway's 3-Shade Lip Look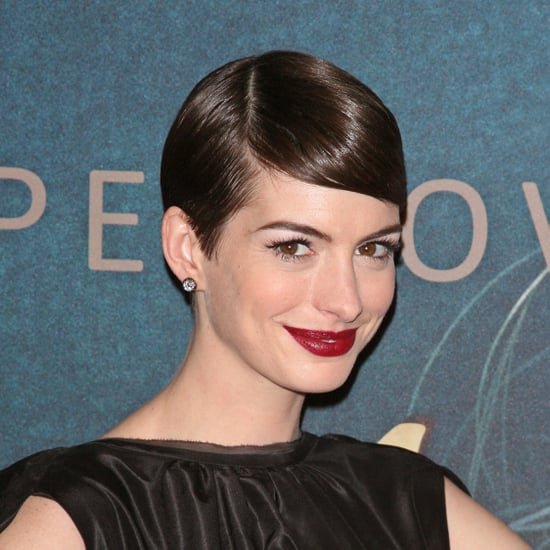 With her sophisticated crop, flawless complexion, and doe-eyed makeup, Anne Hathaway looks like she could be Audrey Hepburn's twin. And at yesterday's Les Misérables premiere, Anne's classic beauty shone through; the actress walked the red carpet in glistening eye shadow and a ruby-red lip look. "We wanted Anne to look slick and chic in her hometown of NYC," said Chanel celebrity makeup artist Kate Lee, who created Anne's palette for the evening. Mission accomplished.
To get Anne's exact lip colour, Lee mixed a trio of the brand's lip shades to get just the right hue: Rouge Allure in Rouge Noir, a black red; Rouge Allure Velvet in La Somptueuse, a deep, warm red; and Rouge Allure in Palpitante, a raspberry red.
Three may be a crowd when it comes to dating and apartment living, but it when it comes to lip colour, three's a winner. The reason is because the warm and cool shades form a neutral tone, while the deep red shade gives it all some backbone and edge. So the next time you can't seem to get your lip colour your ideal shade, try this warm, cool, and dark technique.
Chanel stockists: 1300 242 635