How to Get the Best Blowdry
8 Easy Hairdresser Hacks to Make Your Hair Look Better Than Ever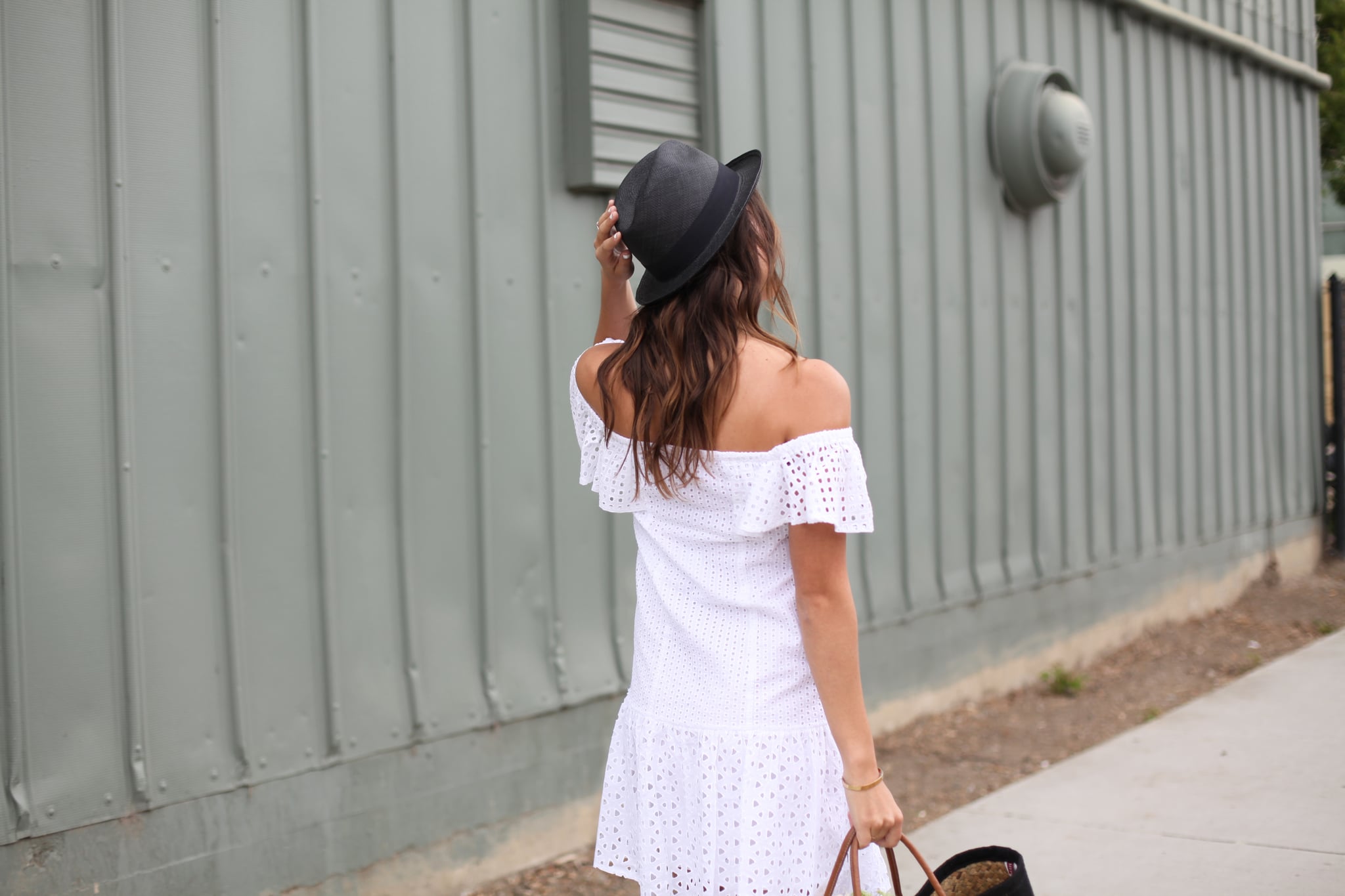 Getting an amazing red carpet-ready blowdry is difficult when you're at home on your own . . . and your arms get tired after holding your hairdryer in the air for longer than five minutes (we feel your pain)! We want smooth, shiny, beautiful-looking hair every day, that doesn't need to be hidden under a hat or up in a top knot — is that too much to ask?
To get the essential tips on achieving the best blowdry at home we caught up with hairstylist Sharon Blain who gave us the professional secrets she swears by. On top of the tips below, she recommends investing in a good quality hairdryer to start with. Her new favourite is the Babyliss Pro Rapido ($229.95), which is described as the Ferrari of hairdryers, and is super-lightweight to help with that arm-fatigue! Read on for her other hacks for getting your best looking hair ever.

1. Use Your Styling Product Right
Apply styling products only once hair is 50 percent dry — this will ensure the strength of the product is not reduced by moisture in the hair.
2. Ceramic Over Metal
Use a brush with a ceramic base as they spread heat evenly and hold heat better, allowing the hair to dry evenly throughout. Avoid metal brushes as these get really hot while you're blowdrying — great for speed, but not so great for your hair. We like Evo's Hank 43 Ceramic Radial Brush ($39.95).
3. Keep Your Distance
Hold the dryer around six centimetres away from the hair to avoid overheating your hair, and causing damage and frizz. Also use a lower heat if your hair is damaged, as this will avoid the hair from heating up too much internally.
4. Section
Always section your hair before drying it to help simplify the process. This will also ensure that you don't go over and over the same section of hair repeatedly — which results in over-drying, causing hair to fry and look dehydrated. We like the Cloud Nine Crocodile Clips ($20.95), which hold even the finest hair out of the way.
5. Root to Ends
Always direct air flow from root to ends, along the hair shaft. This helps to lay the hair cuticle flat along the hair shaft, which reduces tangles and frizz, and encourages shine. It also lengthens the life of your blowdry.
6. Tension, Heat and Cool
The three elements to a successful blowdry are: tension, heat, and cool. For maximum volume and height, wind the brush down to the roots with tension and completely dry the base at the roots with a hot setting before winding out. Finish your blowdry with a blast of cold air to help set the style, seal your cuticles, and add shine.
7. Protection Is Key
Use a shine serum or heat protection spray when you blowdry. Years of drying your hair can take a toll, so protect it before you add any heat. Try O&M Frizzy Logic Shine Serum ($9.99) and ghd Heat Protectant ($24).

8. Anti-Ageing Benefits
Two guaranteed ways to make your hair look younger (and more healthy) is through shine and volume. Avoid volume around the face, and opt for adding it at the crown to give a more youthful look. Use a serum or oil to add more shine.