How to Get Rid of Ingrown Hairs
Skin SOS: How to Deal With Ingrown Hairs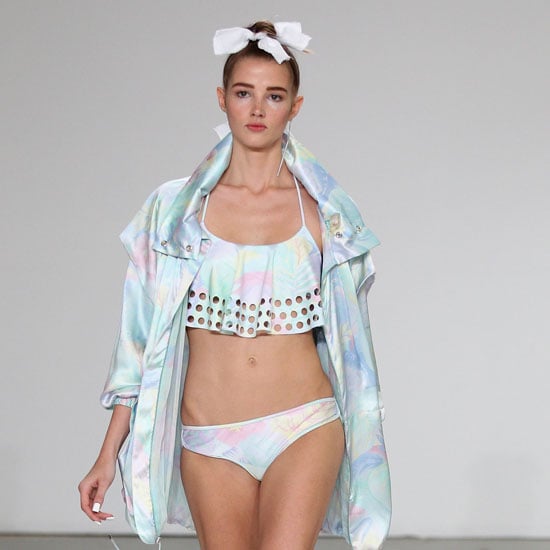 Teeny bikinis and your favourite underwear leave little to the imagination as it is, but when you're suffering from a less-than-pleasant beauty situation, it can feel like you're under a microscope. Case in point: that ingrown hair plaguing your bikini line. Jamie Ahn, owner of New York's Acqua Beauty Bar, has seen her fair share of these often waxing-related skin situations. To get Ahn's insight on what causes ingrown hairs, how to prevent them, and how to treat them when you find yourself with one, just keep reading.
What causes them: When a hair starts to grow, it's not difficult for it to get trapped beneath the skin's surface, causing it to curl under and grow back in, Ahn says. This tends to happen in areas where the skin folds, such as your bikini line. Bacteria accumulates in these high-friction areas, making them places for easy infection.
How to prevent them: "Your best friend if you have issues with ingrown hairs is salicylic acid," Ahn says. Using this or a glycolic acid regularly after every wax or shave will keep your skin hair-free. Many anti-acne treatments have salicylic acid, or you can use a dedicated product like Tend Skin Solution ($31.95), which is specifically designed to treat razor bumps and pesky ingrown hairs. Keep antibacterial wipes in your makeup bag, too. Product can be a big culprit when it comes to ingrown hairs because body moisturiser can be heavy. Bacteria can breed if your skin can't breathe, so use the wipes to clean your bikini area a couple times a day to help prevent ingrown hairs.
What to do if you get them: Aim to free the hair so the follicle can push out, but stay away from loofahs or oil-based body scrub. "Both of those things harbor bacteria," Ahn explains. "You want to stay bacteria-free, so we suggest a gel-type of cleanser with some abrasion." If you're in a pinch, then Ahn suggests mixing some sugar into your body gel. Since the sugar is soluble, it will dissolve in the water when you're done with it. But if you have a stubborn hair that just keeps getting worse, then you do have to see a professional — like an aesthetician or a dermatologist — to extract the hair.