How to Line the Waterlines of Your Eyes 2009-09-02 13:00:02
Get That Tightly Lined Eye Look With These Easy Steps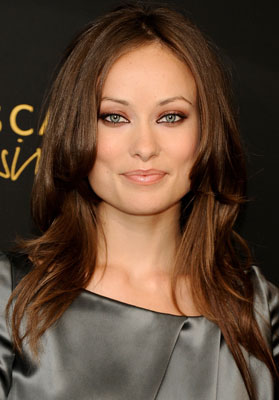 I love the look of a dark eyeliner rimmed with precision around the lash lines. Not only does it make eye color pop, particularly when encircled by a contrasting shadow, but the dark tone creates a brightening contrast against the whites of the eyes. But do you have a hard time getting that liner to stay put, and does your waterline application never seem to go as planned? I hear you. Earlier today, actress Olivia Wilde stepped out in Spain to promote Escada's new fragrance, Desire Me. She was sporting pale peachy-pink cheeks and lips, along with some trendy copper-toned eyeshadow and serious applied-to-perfection deep black liner. Looking to do a little waterlining of your own? To find out how to get smudge-proof results, just keep reading.
Smooth sailing: Since this part of the eye is so delicate, you'll want to use a liquid- or gel-based eyeliner to reduce drag. Use a waterproof formula, since this area is prone to tearing up. Try Make Up For Ever's Aqua Eyes Pencil ($17) or Bobbi Brown Long-Wear Gel Eyeliner ($21) with the Bobbi Brown Ultra Fine Eyeliner Brush ($25).
Get it on: Work from the outer part of the eye toward the nose. Gently pulling the skin down on the bottom lid, use short, back-and-forth strokes to create a precision line. Repeat the same step on the top lid, lightly pulling the lid upward for a close application. Tip: For the inner v's, look straight ahead and apply using a free-form stroke.
Finishing touches: Clean up wavering lines and smudges with a little lotion applied on a Q-Tip. To set your liner, using an angled eyeshadow brush, like Estée Lauder's Eyeliner and Brow Brush ($20), dab powdered shadow or translucent powder over waterline.