How to Prevent Chapped and Dry Lips
Say So Long to Dry, Flaky Lips This Winter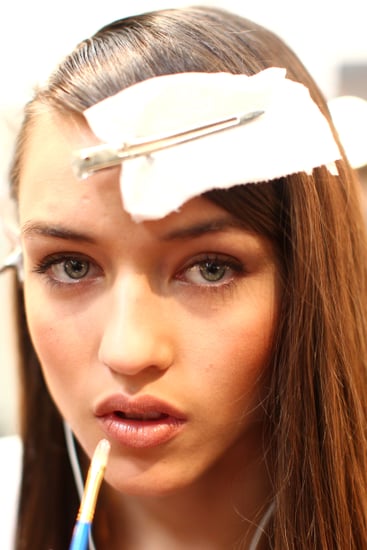 We've all seen it and been victims of it: dry, cracked lips. Between cold air and the moisture-sucking effects of indoor heating, the delicate skin of your lips gets chapped fast. You can keep your lips hydrated and supple all through the Winter with these helpful tips.
1. Stop licking: The first rule of preventing chapped lips is to stop the lick. Your lips naturally have a very thin layer of protective oils, but excessive licking can cause it to deteriorate, which will only worsen chapped lips.
2. Use lip balm correctly: Occlusive ingredients like waxes and petroleum jelly seal in moisture and prevent it from escaping, but they do not necessarily give the boost of hydration your lips need. So be sure to use a hydrating lip balm, like Carmex Moisture Plus ($8.99), which has a creamy texture that penetrates already-dry lips. Then, seal that in with a more waxy product if you prefer.
3. Add in a lip scrub: A little exfoliation can help get rid of dry, flaky patches on your lips before they get cracked. Try using Lush Mint Julips Lip Scrub ($9.95). Just be sure to not exfoliate already broken skin.
4. Try a medicated balm: When your lips have entered the dark side, and none of the above seem like a doable option, your next best bet is a medicated lip balm, which might include hydrocortisone. Speak to your doctor or a dermatologist to find the right one. Or if you don't want a medicated balm, try Botani Healing Lip Balm ($9.59), it's a natural healing balm that is petroleum jelly free and beeswax free.