How to Remove Face Paint & How to Remove Halloween Makeup
The Right Way to Remove Your Halloween Makeup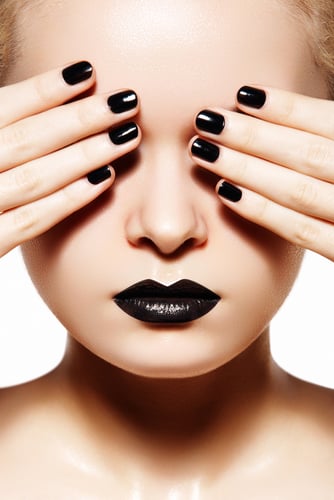 Halloween festivities are prime for crazy makeup, and when it's time to take it off, your regular face wash might not cut it. You're going to have to pull out the big guns. But don't go grabbing your chisel just yet. We've got your shopping list, how to use the items, and some tips and tricks so your makeup flies off and you can jump right into bed with all your candy.
Shopping list
Cotton balls: These are great for removing all types of makeup all over the face, including eyes and lips.
Cold cream: Use this to remove cream-based makeup, like blushes or paints, or waterproof products.
Foaming cleanser: Stick to your regular foaming cleanser to remove normal base makeup, like foundations and concealers.
Adhesive remover: Pick this up to clear out your stick-on prosthetics, like fake noses.
Baby oil: Only use this to remove oil-based makeups or to remove glue from your eyelashes.
Q-tips: Use these for those hard-to-reach places, like along the base of those false lashes.
Facial wipes: Wipe up any residue left behind from your first removers.
Moisturiser: End the entire removal process with a slick of moisturiser to keep everything smooth.
Tips and tricks
Make sure to take note as to what your makeup is based in (oil, water, etc.). This will make the removal process easier.
Never start with baby oil — it will only smear water-based makeups, making them difficult to remove. Try soap and water first, and then go back for the oil-based products.
Instead of pulling off your lashes, which can be painful and damaging to your skin, dip a Q-tip in oil and run it along the base of the eyelashes to loosen the glue.
The easiest way to remove glitter is with tape. Use the sticky side to (gently!) remove the glitter from those hard-to-reach places.
The most important thing: do not scrub! Gentle may take longer, but it is worth it for your skin.