How to Shape Your Eyebrows at Home
Get Jourdan Dunn's Perfectly Angled Brows in 4 Steps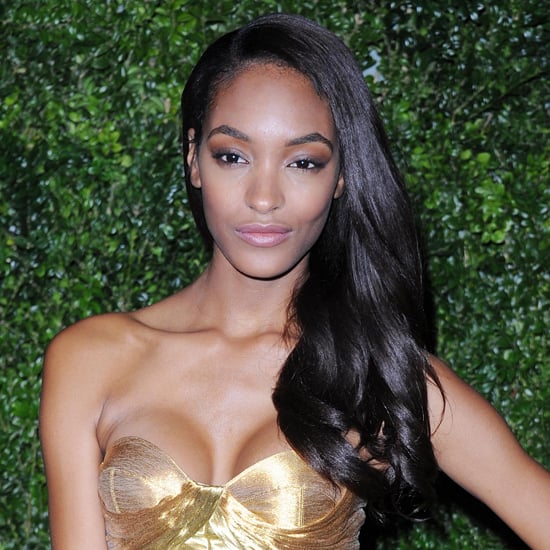 Not everyone has naturally bold arches like model Jourdan Dunn — who showed-off her amazing brows at the London Evening Standard Theatre Awards. But you can fake it until you make it with the help of perfect grooming. Mimic the exact angles of her arches without professional help in four simple steps, and leave the rest to brow filler.
Step 1: Get your mirror in hand and find some flattering natural light, which will help prevent over-plucking. Next, you'll need a long eyebrow brush (or any straight edge). Place the end in a straight line from the side of your nose to the inner corner of your eye and the beginning edge of your eyebrow. Pluck anything that is too far into uni-brow territory.
Step 2: Angle the brush from the edge of your nose towards the outer corner of your eye. This should create a perfect diagonal to the end of your brow. It's likely you won't have to pluck any fine hairs at the tail of your brows, so you can mark the point for perfecting the shape later using a brow pencil.
Step 3: Finally, mark the highest point in your arch. Move the brush to create a diagonal that runs from the edge of the nose through the centre of your iris. This marks the top of the arch.
Step 4: Place the brush horizontally from the front to the end of the brow. This line should be straight. You'll want to pluck stray hairs underneath in a curved fashion, but keep the width of the brow the same throughout with a slight taper at the ends. Keep in mind that the thin and rounded arches are best left in the past.