How To Straighten Hair
Could You Be Making This Flat-Ironing Mistake?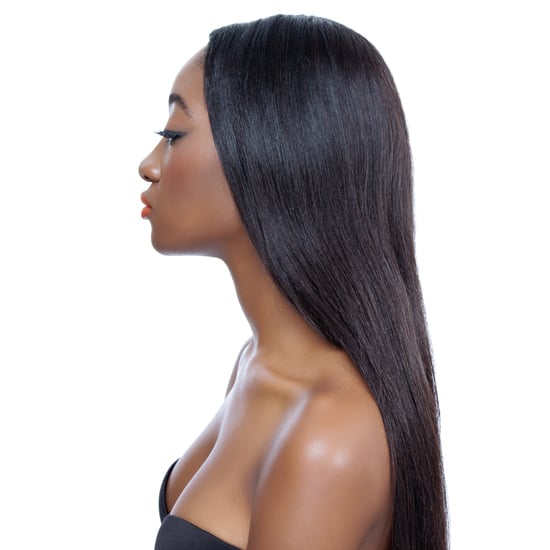 Your strands take on a lot of stress all year round, but during the holidays, it can go to extremes. Between the hair spray, the updos, and the hot tools, hair can start to look and feel a little lackluster. But there are ways to help your mane make it through the soirees sans the brittle effects. "Protecting your hair is something that's easy to do," celebrity stylist Mark Townsend, who has done hair for Natalie Portman and Christina Aguilera, says.
And there's one absolute tip you need to know to keep it healthy. Think about how you use your hot tools. Do you crank them up to the highest temperature possible, grab a huge chunk of your hair, and then run your straightener or curling iron over it again and again? If you are, then you're just asking for some serious damage. "If you use your iron like this, you're only getting the top and bottom layers of hair, which is why you're having to run your tool over it so many times," Townsend says. "This is going to damage your hair."
Instead, Townsend suggests working in two-inch sections, and keeping the heat on a lower setting; 375 degrees celsius is plenty. Not only is this gentler on your strands, but also, hair will actually style more quickly with this method. And always use a thermal spray when you're working with hot tools.