How to Style Hair After Being in the Pool
The Keys to Styling Wet Hair After the Pool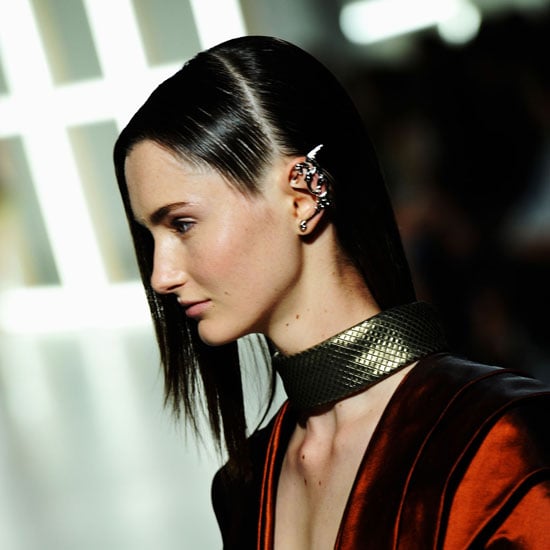 Give your blow dryer a break, and let your hair air-dry after a day at the pool. Summer is all about carefree styling, so try the wet-hair trend for a night out. Discover the secrets to styling wet hair when you read more.
1. The Part: A severe middle or side part adds interest to any standard style (see the Rodarte runway style above). For a side-swept look, create an L-shaped part (or a T shape for a middle part). This technique will make sure that every damp hair lays perfectly without matting or tangling.
2. The Product: Gel or mousse? It depends. If you're looking for a movable style that will flow once dry, then opt for mousse. Gel will lend more staying power if you want the wet look to last all night. Don't have either product? Leave-in conditioner is a great substitute when styling wet strands.
3. The Pin-Up: Accessorise your wet look with some edgy bobby pins like these Adorn By Sarah Lewis Jewelry Bobby Pin Set of 3 ($44) from Urban Outfitters. Place adornments near your part to keep shorter hairs in place or behind your ear for a formal feel.