How to Style Short Hair Like Karlie Kloss
The Easy Way to Style Your Short Hair For the Party Season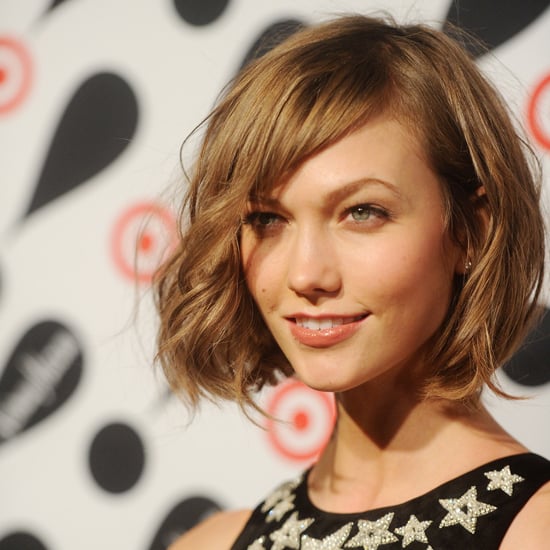 Formal events for short hair can be an uphill battle. Since up ' dos are out of the question, how do ladies who have committed to the crop pull off hair that's party-ready? The answer is actually much easier than you think. "Formal hair for women with short hair is all about texture," says celebrity stylist Mark Townsend, who has done hair for Christina Aguilera and Natalie Portman. "Go for a style that's a little bit more than your natural hairstyle." Get some easy styling tips for your next formal event when you keep reading.
Depending on how long your short style is, the type of texture you add will be different. For ultra-short pixie cuts (think Anne Hathaway), go for a smooth blow dry with lots of shine. "Shorter textures look more formal when they're shiny and smooth," Townsend says. Spritz your strands with a thermal spray like Evo Love Touch Shine Spray ($25.61) before blowing it dry with a round brush. If you want to add a bit of texture, try working in Joico Brilliantine Pomade ($21.21) for an edgier look.
If your hair is more of the long-bob variety, why not add some curl like Karlie Kloss? After spritzing on your thermal spray, work in a lightweight mousse like Toni & Guy Prep Mousse Volumising Plump ($15.99). Blow-dry your hair, then curl small sections with a half-inch curling iron in opposite directions. This will give your hair loads of movement.
Formal styles aren't exclusive to women with Rapunzel-like strands. With the right direction, you and your hairstyle will be the talk of your next Christmas party.