How to Use Face Oil and Face Balm Together
Oil + Balm + Primer = The Ultimate Dewy Skin Combo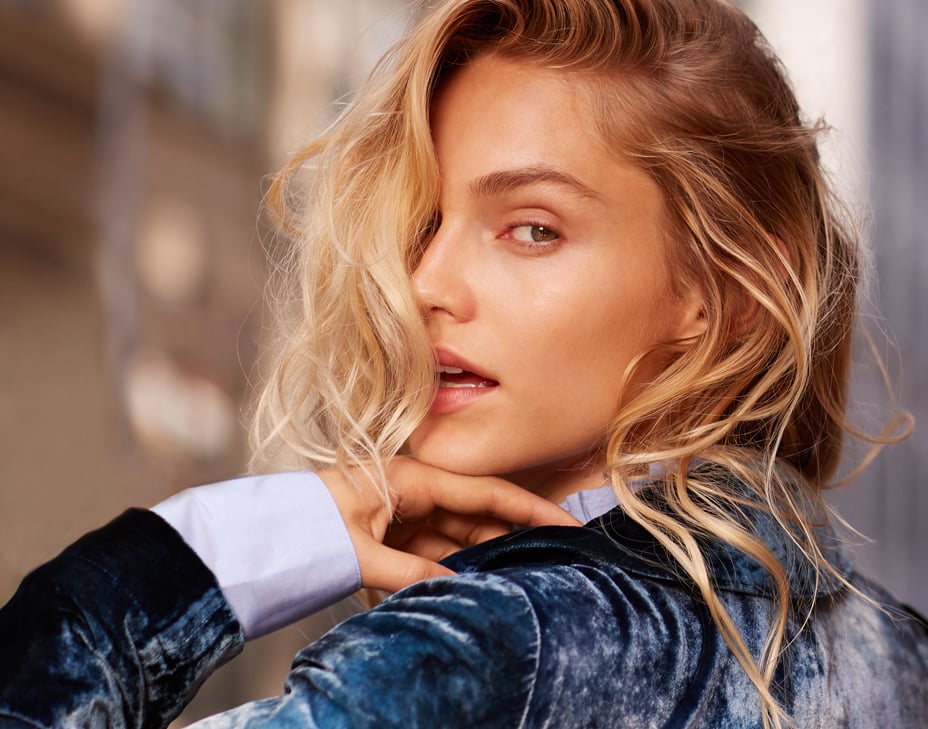 If you're not getting the dewy, super-hydrated look you're after from your foundation, it's time to take a couple of steps back and focus on what it is you're doing to your skin pre-foundation.
Recently we sat down with Marc Jacobs' global artistry ambassador (and Adele's hair and makeup artist for the past 10 years), Michael Ashton, and couldn't stop talking about our obsession with facial oils (our fave, if you're interested, is Shemana's Ritual Face Serum — a delightful, soothing oil that was introduced to us by Jocelyn Petroni). We blabbed to Michael about the amazing dewiness they give the skin but then the struggle to apply foundation over the top without looking streaky. We had conceded that achieving the perfectly hydrated look was a task, until Michael shared his ultimate dewy skin combo, like it was no big deal.
The equation is simple: face oil + face balm + primer = gloriously dewy skin.
"I think it's really down to what works best for you," says Michael. "But when I prep skin I always use a facial oil and a facial balm on pretty much every client because I find that it does give you that added radiance under the foundation by the time that you're finished."
Here's exactly how to master the fresh-faced, dewy — but not oily — look. Sure, the base-perfecting process adds a few more steps to your makeup application but it's so important if juicy skin is what you're after.
Apply face oil to clean, dry skin.
Gently massage face balm into skin. Michael loves to use French brand, Decléor.
Rub primer together into the palms of your hands then use your palms to roll and press the primer into your skin. This helps to lock in the moisture. Looking for a good primer? You got to try the Marc Jacobs Beauty Under(cover) Perfecting Coconut Face Primer — it smells like Summer.
Now you're good to move on to foundation application. For best results, try a weightless, liquid foundation like Marc Jacobs Beauty Shameless Foundation, IT Cosmetics CC Cream or Giorgio Armani Face Fabric Liquid Foundation.
The recent face oil trend has seen a rise in the dewy look but if you're committed, adding in a balm will help to give your skin an added moisture hit and, as Michael puts it, gives the skin a different texture.
"The oil on its own can be a bit slippery but when you add the balm, and then primer, it gives you added moisture and a boost of dewiness. The balm also has more grit for when you're buffing foundation over the top. If you only use oil and try to buff foundation on top the oil has creates too much slip to the skin and you can see where it drags on the oil. Add a balm and a primer to the process and you'll have a velvety finish to the skin," says Michael.
Suppose it's settled then. Oil + balm + primer = base perfection!
Image Source: POPSUGAR Photography / Kathryna Hancock