How to Use a Hair Mask Correctly According to Wendy Illes
5 Hair Mask Mistakes We're Certain You're Making (Because We Were Too)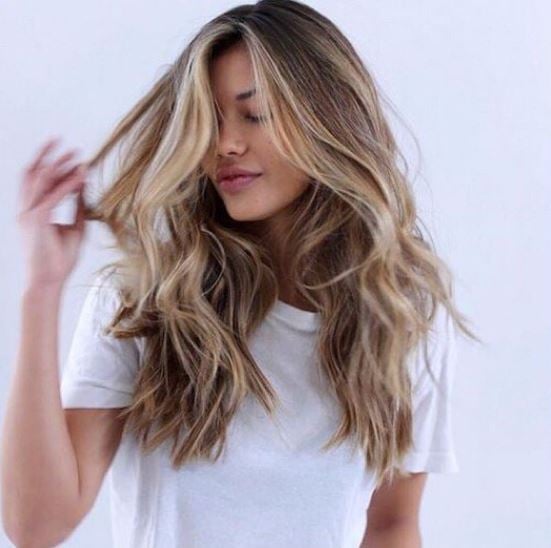 If there's anyone that's going to know a thing (or twenty) about hair masks it's the queen of hair masks herself, Wendy Iles — crowned the queen because her range of hair masks are out of this world amazing, FYI.
The power of a hair mask can't be realised until you've treated your hair to one of the best. Their ability to completely transform your hair's texture, health and colour also depends on whether you're breaking the hair mask commandments or not, and after speaking to Wendy who kindly highlighted the error of our ways, we're feeling a little embarrassed — who knew products you use post-mask matter?
Keep reading as Wendy takes us on a journey through the most-commonly made hair mask sins and handy-as-hell tips so you can create the best hair of your life in the comfort of your own home.
Mistake: Using Hair Masks That Take Too Long
Use a mask like the Iles Formula hair mask that works very quickly (max. 15 minutes). Leaving a hair mask on all night tells me the mask is not efficient, this amount of time can also suck out hair colour pigments from artificial colours especially browns and reds.
Mistake: Applying the Mask to Your Roots
If your scalp is oily and hair roots tend to get greasy quickly, don't apply the mask to the scalp. Apply from mid-length through to ends.
Mistake: Using a Mask After Conditioning Your Hair
It is wrong to use a mask after conditioning your hair. I always advise my clients to use our Iles Hair Mask before conditioner, as our conditioner seals in the nourishment the mask delivers.
Mistake: Not Taking Care of Your Scalp
If your scalp is scaly and very dry, use an exfoliating shampoo before applying the mask to your scalp. This will remove any dead skin build up for better hydration and results.
Mistake: Using Product Post-Mask
Don't Use Alcohol-Based Styling Products After Using a Mask. Embrace the nourishment the mask is delivering and enjoy the soft luscious hair you are left with.