How to Wear and How to Apply Bold Lipstick
Beauty Refresher: How to Wear a Bold Lip Colour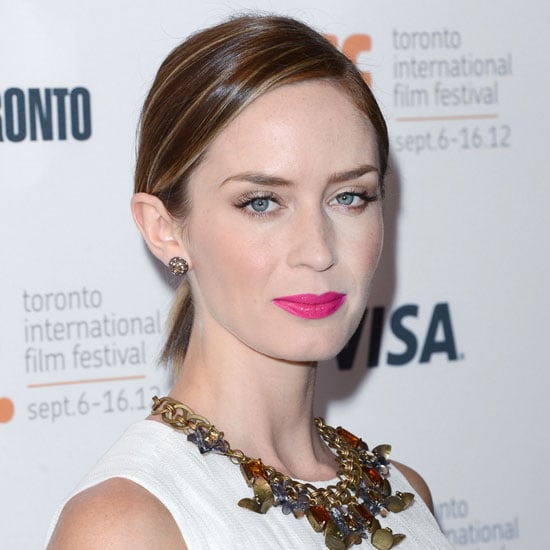 A bold lip colour could be the best beauty friend you've never known you had: it packs a serious punch with very minimal effort. But this seemingly simple look can fall flat if you don't know how to properly execute it. Brush up on your bold lip colours and get simple instructions on how to perfectly pull off the look in today's Beauty Refresher. Just keep reading.
Preparation:
Picking Your Perfect Hue Bold lip colours work on most women, as long as you know which shade of a specific colour complements you best. Deeper hues work on deeper skin tones, while pinker, lighter shades work on lighter skin tones. So Lancôme L'Absolu Rouge Lipstick in Rouge Rayonnant ($49) would pack the most punch on chocolate-toned women, while Bite Beauty Luminous Crème Lipstick in Apricot ($36.95) would work for fair complexions.
Pull Off the Look:
Start with your favourite foundation and apply it as usual. If you use blush, use an easy touch.
Keep your eye palette neutral. A swipe of shimmery taupe shadow, like Nars Cream Eyeshadow Duo in Corfu ($39), on your lids paired with a thin black swipe of eyeliner along your lash line will suffice. Curl your lashes and give them two coats of mascara.
Prep your lips with a moisturising balm to keep them from flaking. Chapped lips look amplified when covered in a bright pigment.
Swipe on your bright colour and use a lip brush for precision. One coat will give you a muted look while still being bold, while two coats will really make your lips stand out. Blot on a tissue to absorb excess moisture, and you're looking bright, bold, and beautiful.