How to Wear the Orange Lipstick Trend
The Only Trick You Need to Ace the Orange Lip Trend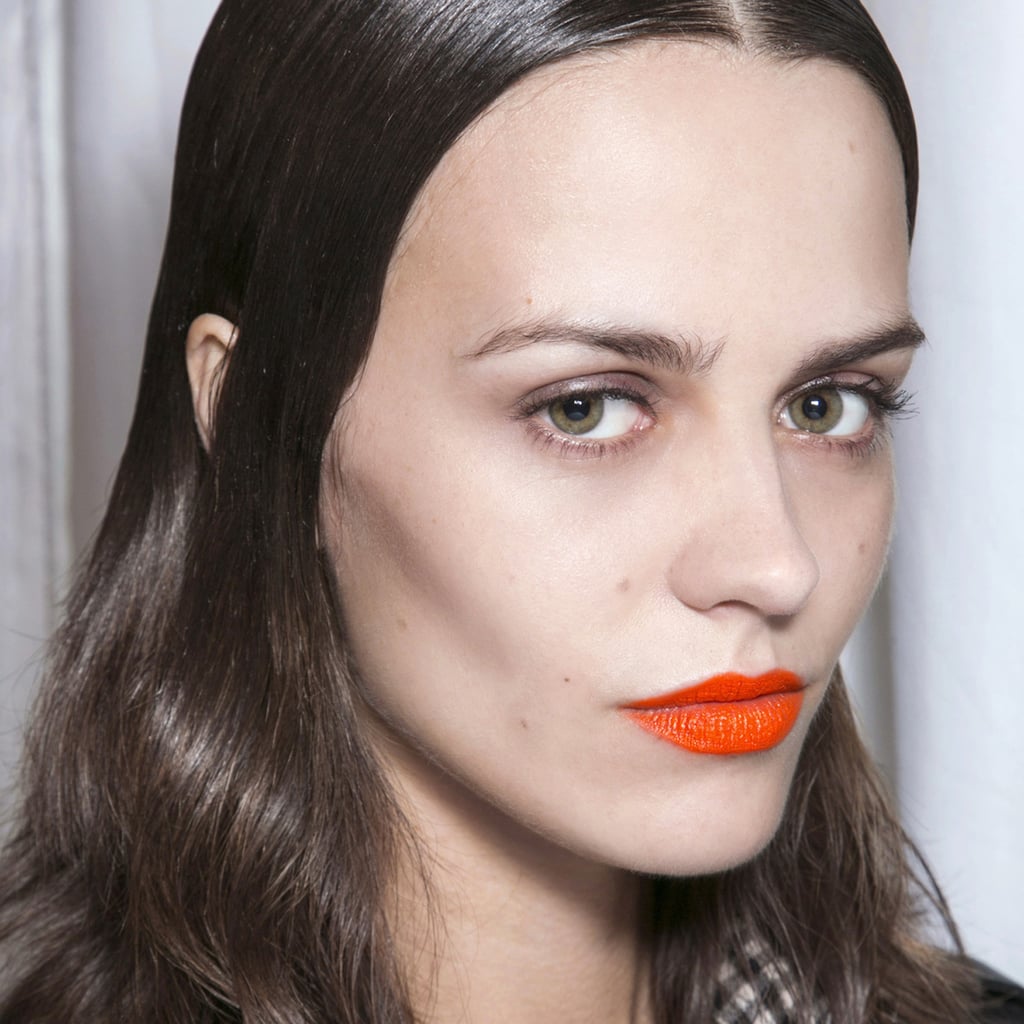 Unless you've been under a rock for most of awards season, you've noticed that orange lipstick is having a serious moment. Not only did we spot it on the runways last Fashion Week, but celebrities have also taken to the hue.
"I love the orange lip trend that is happening on the red carpet and runways," says Katie Hughes, the global colour ambassador for Butter London. "It is a bold colour that is absolutely gorgeous on so many skin tones and is playful yet glamorous."
But before you claim that you absolutely cannot pull this shade off, take a step back. Orange is actually a very wearable colour. "To find the most flattering shade for everyday use, find oranges that are less yellow and more red. The look will be less neon but just as impactful," Hughes explains. "My favourite is Butter London's Lippy Tinted Balm in Apricot Sunray, and you can wear it over a red or orange lip liner for more impact." Hughes also suggests toning down your eye makeup when wearing an orange colour so the focus can really be on your lips. Are you ready to tackle the trend?