How to Wear Shimmery Makeup for the Party Season
4 Ways to Add Sparkle For the Party Season — Sans Tacky Results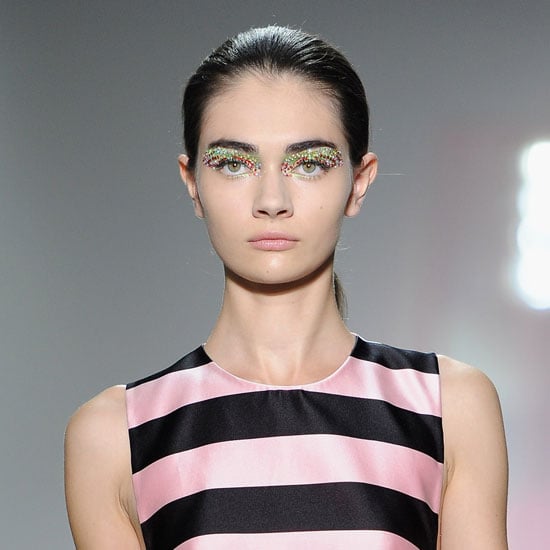 The party season is the perfect time to experiment with sequins and sparkle in your look. But why not think outside your outfit and add some shine to your makeup? If you know what you're doing, then adding sparkle can look fabulous instead of tacky. Try one of these shimmery tips for looking extra special in the coming months:
Romancing the rhinestone. Take a page from Dior's runway (pictured above), and add some rhinestones to your beauty look. You can use eyelash glue to adhere them, play around with colours, and arrange them in pretty patterns.
Body and glow. Body glitter makes you want to cringe, right? Reach for a moisturiser with a little shimmer instead. Molton Brown Heavenly Gingerlily Body Cream ($39) adds a light sheen that looks natural, not over-the-top.
The glitterati. Tap some loose, fine-grade glitter onto the fullest part of your lips to attract light, making them look bigger.
Heavy metal. A metallic smoky eye is a shimmery update on a classic and is gorgeous for the party season.