Indigo and Iris Levitate Mascara
This New Mascara Has a Secret Power
This feature is dedicated to our #NoChangeNoFuture initiative. From the Women's March, to Australia voting yes to same sex marriage, and the #MeToo movement, 2017 taught us to look beyond ourselves and come together as a collective of powerful women who are writing our own history. Join us as we cancel setting one-dimensional personal resolutions this January and commit to being the change we want to see. Because without change, there is no future.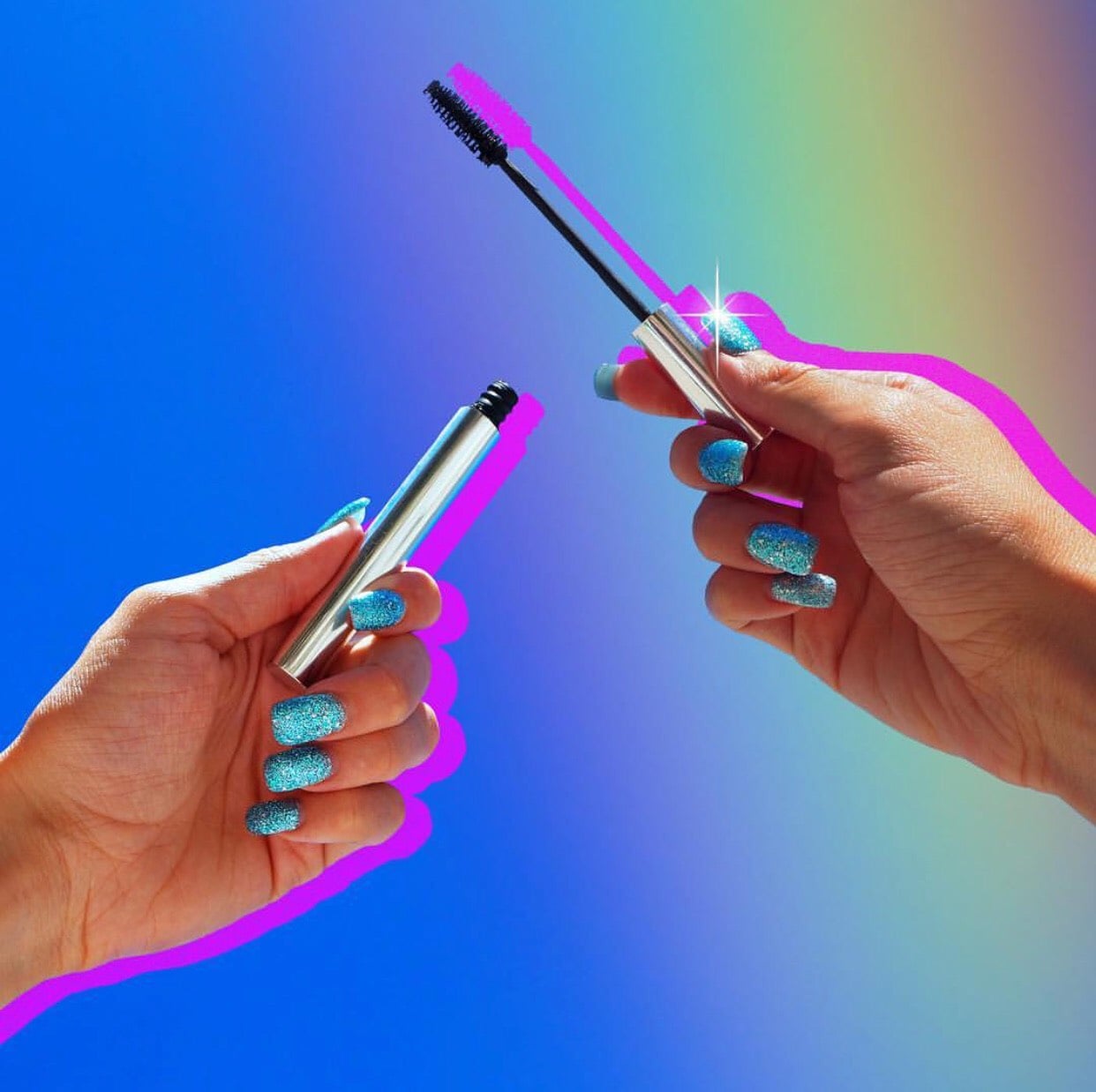 When it comes to beauty we are no longer purchasing purely on the basis of product knowledge, or performance, but also with consideration to the ethical, social and conscious values that brands stand for. For some, that means avoiding products with harmful chemicals and for others, it's sourcing products that are ethically made or have charitable or socially conscious initiatives.
One brand trying to make the world a better place, one product at a time, is the newly-launched, socially-conscious beauty brand Indigo and Iris. Labelling themselves a beauty brand that gives a damn, Indigo and Iris were created by friends, Bonnie and Hannah, after deciding it was time our beauty choices also had the power to create positive change.
And that's exactly what they're making happen with their first product launch. 50 percent of profits from their Levitate Mascara will be donated to curing treatable blindness in the Pacific through the Fred Hollows Foundation. The company's aim was simple, "We think it's beautiful that you can look in the mirror, apply Levitate [mascara] and know that you are playing a small part in helping restore someone's sight." says Bonnie. And let's be real, It's not every day that your purchasing power gives you the ability to do that.
But as important as this is, you can't create change in the beauty industry without an equally life — or should we say lash — changing product. And this is where Levitate Mascara comes in. Not only does this buildable mascara look cool and basically makes miracles happen (did we mention the whole sight-restoring thing?) but it also gives the kind of natural-looking, soft and fluttery lashes you wish you were born with. With a coconut oil-rich formula, it won't flake, or dry your lashes out over time and it's also vegan and cruelty-free. We'd say that's a win-win.

Image Source: Courtesy of Indigo and Iris