Information and Tips For Bleaching Your Hair Peroxide Blonde
Everything You Need to Know Before Getting Your Hair Bleached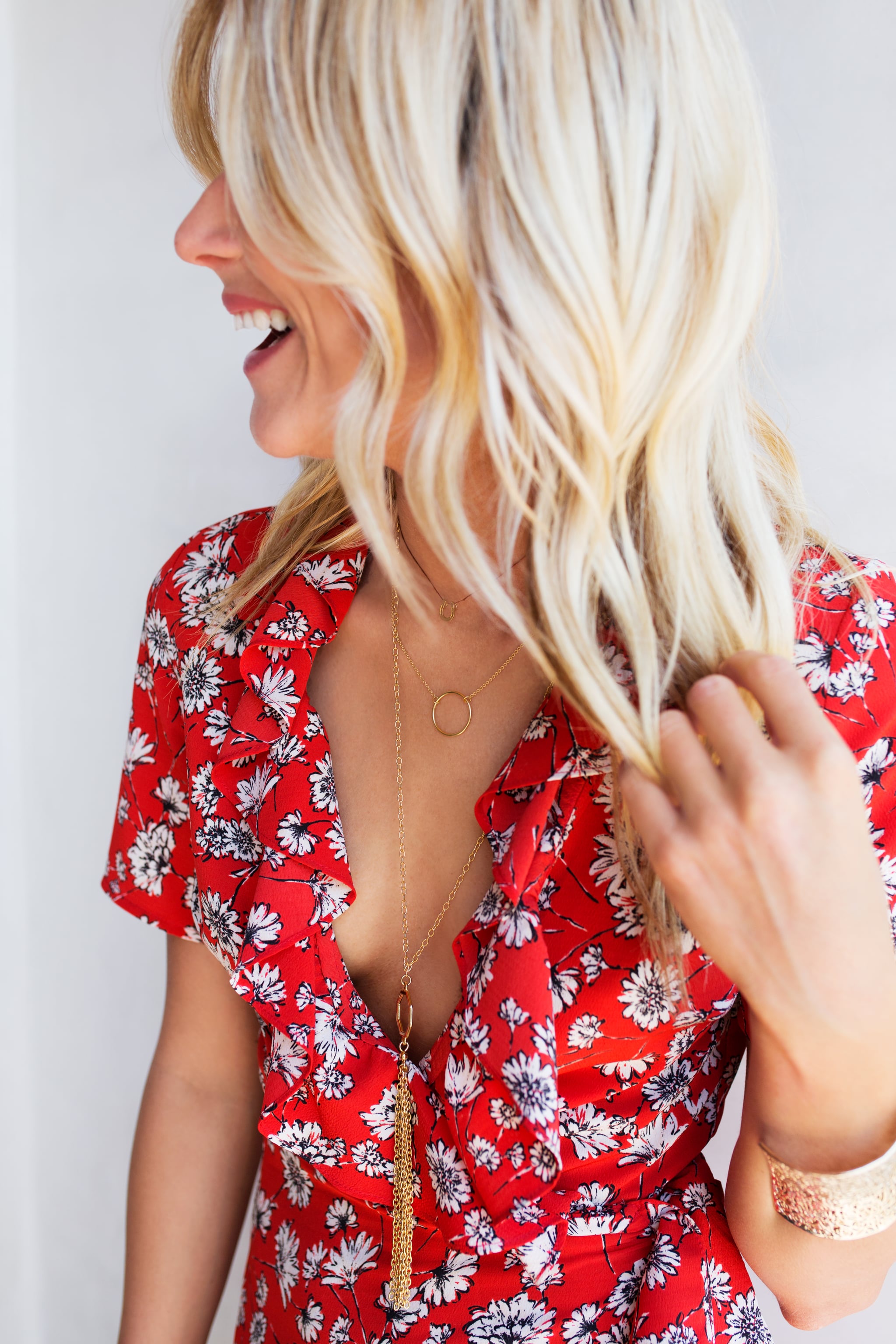 We've seen our fave celebs take the peroxide plunge — Margaret Zhang, Kylie Jenner and Jennifer Lawrence, to name a few — but what actually goes on between the before and after pictures remains a bit of a mystery . . . and we want answers!
If there's a celebrity hair stylist we trust to give us the 411, it's Anthony Nader. From the harsh (and costly) realities of colour maintenance to the mauve-coloured shampoo that'll save your strands, going blonde isn't for the faint-hearted, so we picked Anthony's brain for insider tips to keeping your fresh blonde colour in mint condition. Keep reading for everything you need to know before you bleach your hair.
It's a Hefty Time and Money Investment
If you're looking to upkeep your new colour, you need to be prepared to fork out the money for it every four to seven weeks (depending how quickly your hair grows) to cover regrowth. "While you'll need to set aside a good half-day for your initial colour transformation, you'll also be spending an average of three to six hours in the salon at each following appointment while your colourist works their magic on your strands," says Anthony. Basically, your new hair colour requires TLC and it comes in the way of time and money!
Pick a Hairdresser You Trust
You want to pick a hair colourist you trust and feel comfortable with, especially when making such a drastic change. Anthony says, "[Hairdressers] never know how your scalp is going to react to bleach, so finding a hairdresser that will treat hair with caution and professionalism — and who's also as invested in the stunning result as you — is important." Sometimes that means asking around for a good colourist, reading reviews or going in for consultations with a selection of hairdressers before making a final decision.
Hair Treatments Are Essential
"Olaplex is my word for 'God' and with good reason," says Anthony. "It's a hair treatment that is mixed in with bleach to help strengthen each strand. It activates with the colour by restructuring your hair bonds at the same time as the colour and this dramatically reduces breakage with every colour service. It's a must for anyone going from a darker shade to a platinum shade," Anthony continues. "Because of Olaplex, colourists are now set free from the fear of hair breakage and can push the boundaries with 100 percent confidence that they'll achieve beautiful and longer lasting results for their clients."
While Olaplex is a frontrunner in the bleaching hair game, L'Oréal Professionnel Smartbond is a great substitute for strengthening hair during the lighting process, too. These solutions are mixed in with the bleach to help keep hair healthy during the colouring process itself, whereas toners work to prevent hair from going brassy or breaking after the hair has already been coloured. Mixing a hair-strengthening solution into the bleach is a personal choice, however it's recommended by hairdressers for healthier hair results.
You May Need More Regular Cuts
"To achieve even colour balance throughout the hair, it's important to get regular trims," Anthony recommends. "Snipping off brittle and wispy ends will make your hair look thicker and healthier." Your hair will experience some damage from the bleach, so it's best to chop off dead ends regularly to keep hair in an overall healthy state.
Toner Will Prevent Your Hair From Going Brassy
"If you want to keep your new blonde shade for the long term, make sure your hairdresser prescribes a toner or even a mauve-coloured shampoo to take home," says Anthony. It may sound strange, but the purple shampoo ensures your hair doesn't go brassy and warm, keeping it clean and translucent like you want it to look! In need of a winner? We're currently loving John Frieda Sheer Blonde Colour Renew Tone-Correcting Shampoo ($12.59)

Image Source: POPSUGAR Photography / Sheila Gim