Interview With Perfume Professor Elisabeth de Feydeau
On the Nose: An Interview With Elisabeth de Feydeau, Professor of Perfume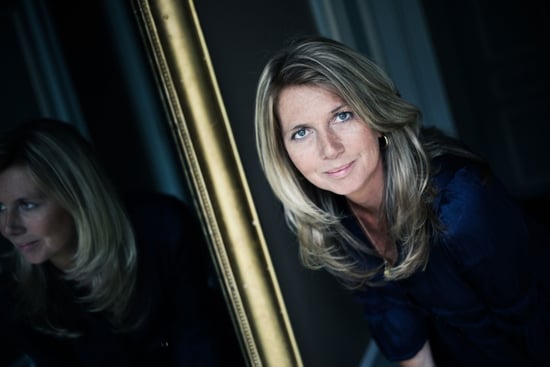 We know. How romantic, right? Well, being a professor of perfume is a little more complex than that — and rightly so given Elisabeth de Feydeau's extensive experience and credentials. In town to speak at the Australian Financial Review's luxury business and fashion summit, Bespoke, Elisabeth's developed sense of smell led her to be head of cultural affairs at Chanel and Bourjois, before founding her own perfume consulting business, Arty Fragrance.
This is a woman who travels the world in the name of training prestigious names in perfumery, all the while analysing past experience and anticipating scent trends. We sat down with "Dame de la Jurade" to talk nostril strengthening, developing our olfactory memory and yes, we asked her to name her favourite fragrance. Read more, after the jump.

Your first scent memory?
"The orange blossom water that my grandmother used in her chocolate cake!"
Tell us about your developed sense of smell — have you always been hyper-aware of scents around you, or is this something you've developed over time?
"Yes, I was always guided by scents in my life — odours in nature, cooking smells and then perfumes. But it is like music, you must develop your sense of smell every day."
If we wanted to develop our sense of smell or strengthen our nostrils, where would we start?
"For a serious education, the best way to learn would be in a laboratory for a real olfactory education. Done more simply at home, use raw scents like essence of rose, violet, cedar to familiarise yourself with different notes. The key is to develop your olfactory memory by associating one smell with a memory in your life."
You anticipate scent trends — how?
"I have no process, just l'air du temps!"
It really is curious that perfume can smell different on different people...
"It depends on your skin and your life habits, there are so many elements involved. The lovely thing is that the same perfume can smell unique dependent on its wearer."
Your favourite perfume, note or scent moment?
"Yes, L'heure Bleue de Guerlain is my favourite perfume with N°5 Eau Première de Chanel. There is also nothing quite like a garden's scent in the morning and at night!"
The best smelling woman you've ever encountered?
"There are so many women I can think of, but it really did all start with my mother. Some marvellous advice given by Coco Chanel which I always remember: 'A woman must perfume herself where she wants to be kissed.'"
Tickets to tomorrow's Bespoke summit are still available, visit bespoke.afr.cpom.au for more information.