Jennifer Aniston Wants to Dye Her Hair Dark
Jennifer Aniston Talks "Laser Porn" and Hair Colour in InStyle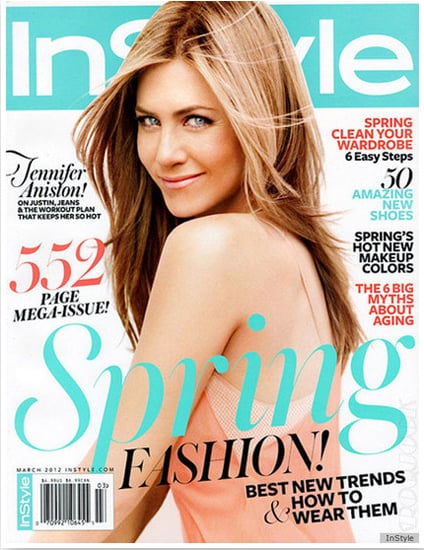 Jennifer Aniston's hair is almost as famous as the actress herself. Naturally light brown, her blonde highlights in "The Rachel" cut quickly turned into an all-over blonde that's become her signature style, both on and off the red carpet. But she did insist on having dark hair in Horrible Bosses (it was only a wig) and it looks as though Jen may be ready to make the change a permanent thing if her comments in next month's InStyle US are anything to go by.
On her hair: "I've been thinking about dyeing my hair a dark brown. I feel it would be healthier."
On lasers: "I'm fascinated by skin, products, and lasers. I go on the Internet and read all about it. I call it laser porn."
On age: "I don't feel my age. I feel young every day."