Jennifer Lawrence Perfect Face Features
The Key Features That Make Jennifer Lawrence Attractive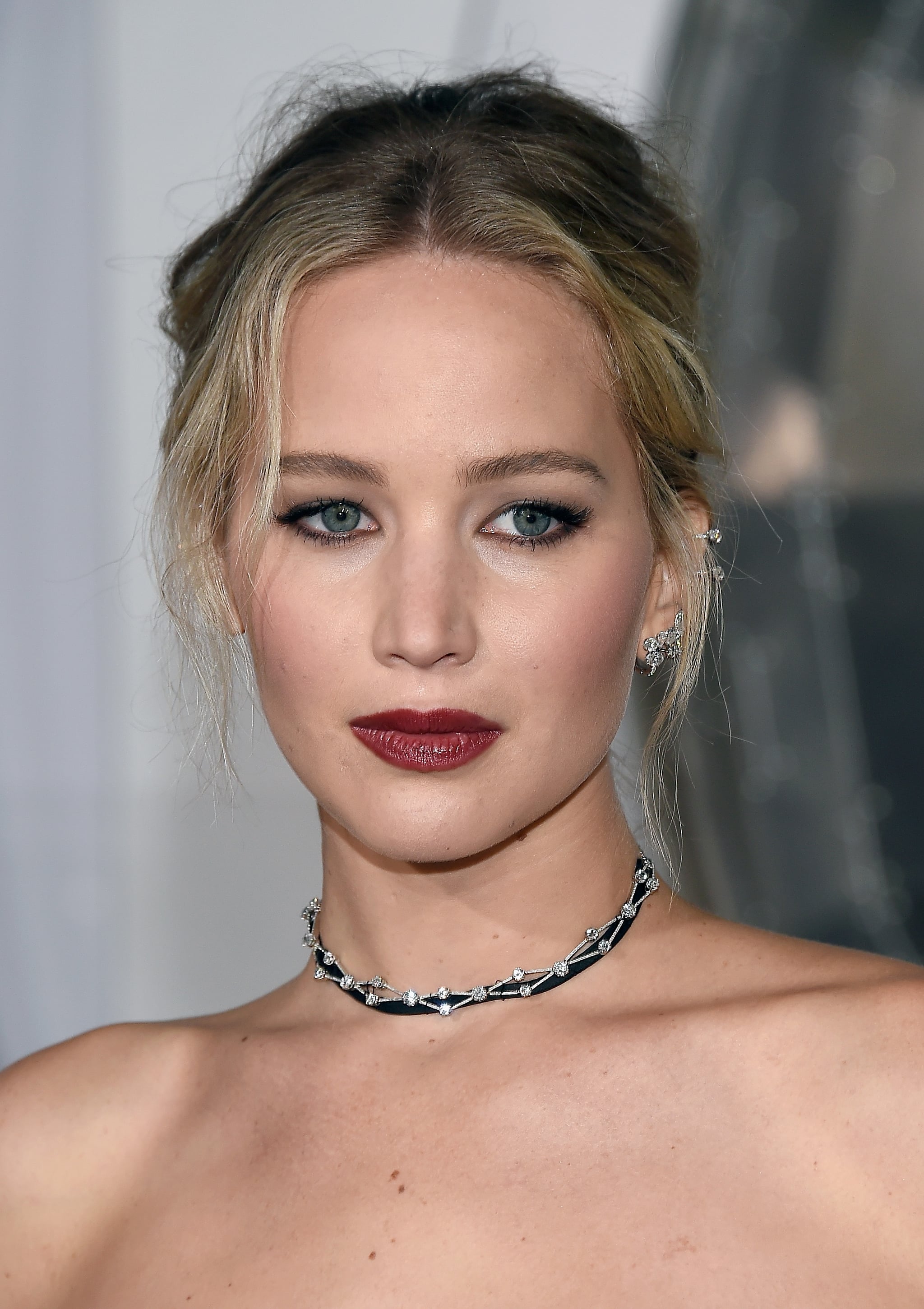 Apart from the obvious — super talented, funny and stylish — Jennifer Lawrence's flawless skin, high cheekbones and beautiful oval-shaped face are just a few of the key features that make her so attractive.
Her ability to transform from a fresh-faced girl next door to a sultry Hollywood siren — simply by changing her makeup — make Jennifer's face a makeup artist's dream to work on. But what exactly is it about her features that makes her so attractive? We had a chat with Mac Cosmetics senior artist, Carol Mackie, to explain to us exactly why her features win the hearts of men and women alike and how to achieve her flawless finish for ourselves!
Face
"Jennifer's face is oval shaped, meaning it's classically proportioned," says Carol. "Science shows that we are naturally drawn to balanced features — even as young as infanthood." For those with slightly rounded or angular faces looking to shape or soften features, it comes down to shading the areas you want to make recede and highlighting those you'd like to bring out. "Texture of makeup used can really make a difference here," says Carol. "For example, matte textures absorb the light and frosted shades reflect it."
"Creating dimension to a fuller face can be achieved by shading just below the cheekbone," says Carol. To find where you should shade on your face, follow the outer sides of your face and apply at an angle under the cheek to narrow and elongate. Carol recommends using Mac Cosmetics Studio Fix Perfecting Sticks ($34), as they're easy to draw with and blend seamlessly on the face. As for blush, "place at an angle just over the contour to keep the face elongated," explains Carol.
To achieve Jennifer's dewy glow, "highlight down the centre of the forehead, bridge of the nose and point of the chin to create length to the face," says Carol. "To create dimension to a fuller, more rounded face, highlight along the jawbone and slightly below too." For those looking to soften a more angular face, highlight in the corners of the hairline and cheekbones to create width.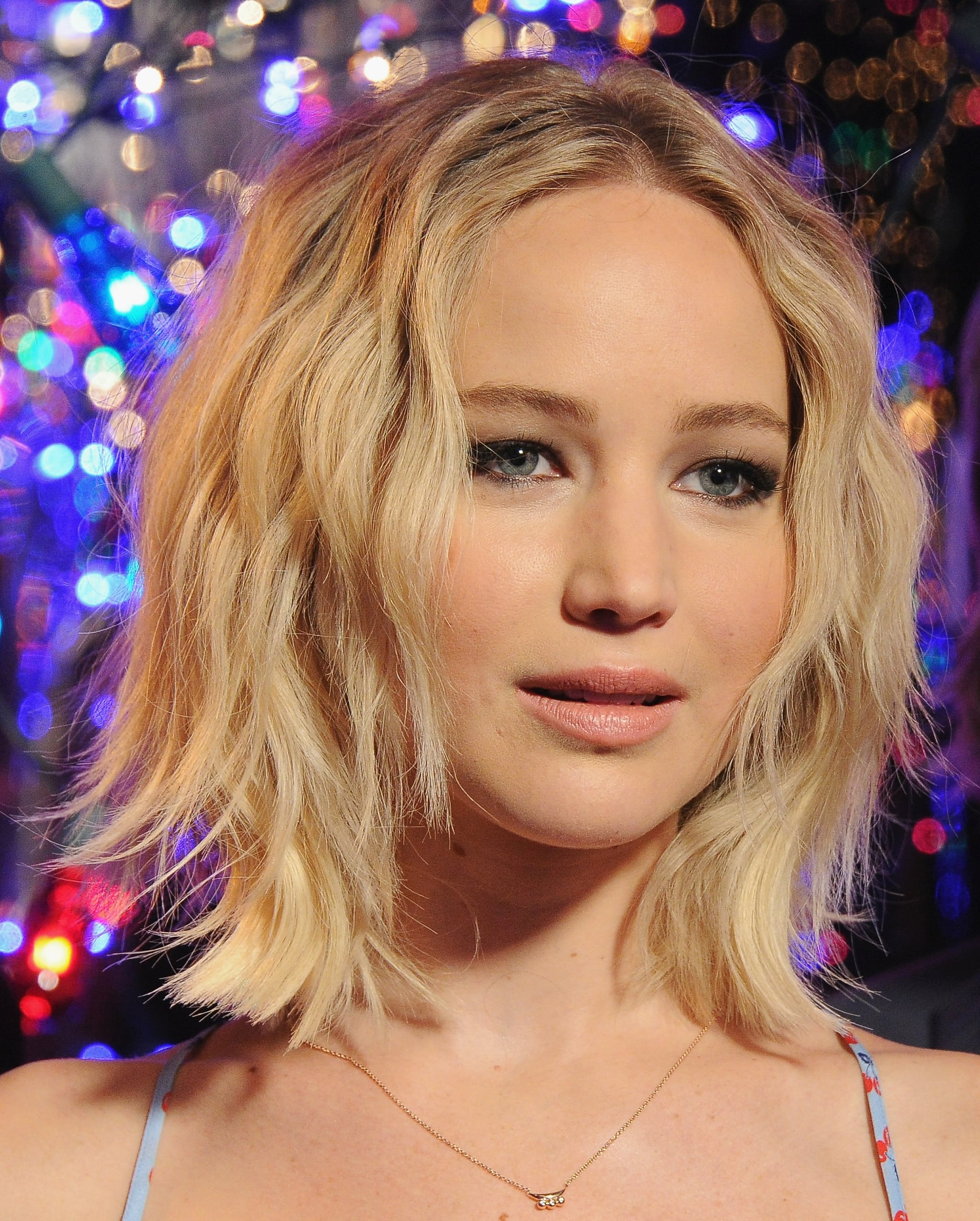 Eyes
"Jennifer has almond-shaped eyes and a deep-set lid," says Carol. "You'll notice her makeup is often applied to lift the eye. This can be achieved by blending outwards and upwards or by using eyeliner that wings out and up to create lift to the outer corner of the eye."
Carol's Tip: By blending more heavily at the outer corners of the eye and lighter toward the inner corners, you can widen a close set eye.
Lips
"Jennifer has great lips that are balanced, meaning her top lip and bottom lip are proportionate to one another," says Carol. Lips can be balanced quite easily — luckily for those of us not so genetically blessed with perfectly even, plump lips. "If you find your top lip or bottom lip is smaller, draw a line (using a lip pencil) just inside or outside of line in the middle of the lip and then along the natural lip edge toward the outer corner of the mouth," says Carol.
Tip: Outline the lip shape by slightly overdrawing with a nude shade pencil (slightly darker than the natural lip colour), rounding out the corners of the lips to soften the look. Fill the lips with a slightly lighter shade, adding gloss for a fuller appearance.