Jo Malone Velvet Rose Oud Review and Venustus Water Perfume
Now Smell This: Jo Malone Velvet Rose & Oud + Venustus Water Perfume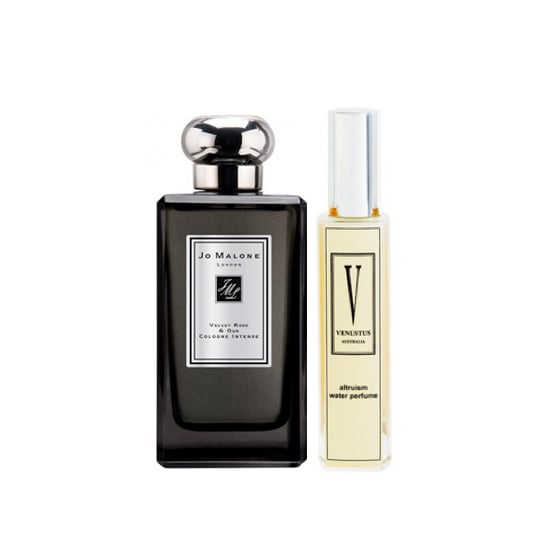 As Winter closes in on us, it's time to think about buying a warming fragrance. We already know how closely memory and scent are linked, so don't underestimate the power of a new smell to take you on a sensory journey throughout the cooler months. The fragrance sections of both Myer and David Jones can be a minefield (and leave you with a headache!), so we thought we'd highlight two perfumes we're kind of obsessed with right now.
Jo Malone's Velvet Rose & Oud flew off shelves last year as a limited edition flavour in the Cologne Intense Collection, and due to its success, has now been added permanently to the coveted Jo Malone fragrance stable. A smoky wood and floral mix, this baby is not for sensitive nostrils. Spiced with clove, the experts say it's at its best when layered with like-minded notes to increase depth. Yum. Curious? Try it alongside Jo Malone's Dark Amber & Ginger Lily to smell like no one else in the room.
Another favourite right now is Sydney spa Venustus's Altruism Water Perfume. Mixed from organic essentials oils and pure water, this perfume (and the entire Water Perfume range for that matter) is perfect for sensitive-skinned ladies. The idea here is holistic healing through smell, and Altruism is for the nurturer in all of us. An unlikely threesome, geranium, bergamot and spearmint make for quite the heartwarming combination.