Justin Bieber's New Perfume, Someday, Looks Similar to Marc Jacobs Lola
Justin Bieber's Someday Perfume Looks a Little Familiar, No?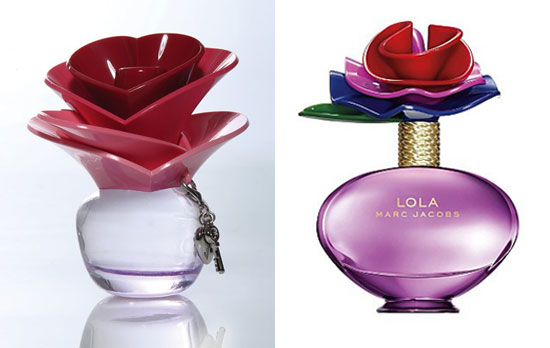 Justin Bieber released a unisex fragrance called My World last year, and now, the teen dream is set to launch his first prestige scent: Someday. As you can imagine, the fruity gourmand will be geared toward teenagers. But what might strike you at first is the way Someday's brightly hued, plastic top resembles Marc Jacobs Lola. Someday's actually features heart-shaped designs, whereas Lola's is formed with multi-coloured floral patterns. But still, they look similar.
More on Justin Bieber's Someday scent . . .Justin explained that he was involved in the fragrance development process, from the juice itself to assisting in designing the bottle and outer packaging. And of his inspiration for creating the scent, he told WWD, "Let's be real, the way a girl smells is very important to a guy! I have such a deep connection with my fans, so creating a fragrance that I personally love is another way I can bring them closer to my world." Proceeds from Someday will go to charity, and the scent will be available next month in the US at Macy's, Dillard's, Belk, Nordstrom, Sephora, Ulta, and Boscov's stores. The line will also include hair mist and body lotion. Would you check it out?