Kat Von D Saint and Sinner Beauty Interview
Kat Von D Reveals Her Own Saint + Sinner Beauty Secrets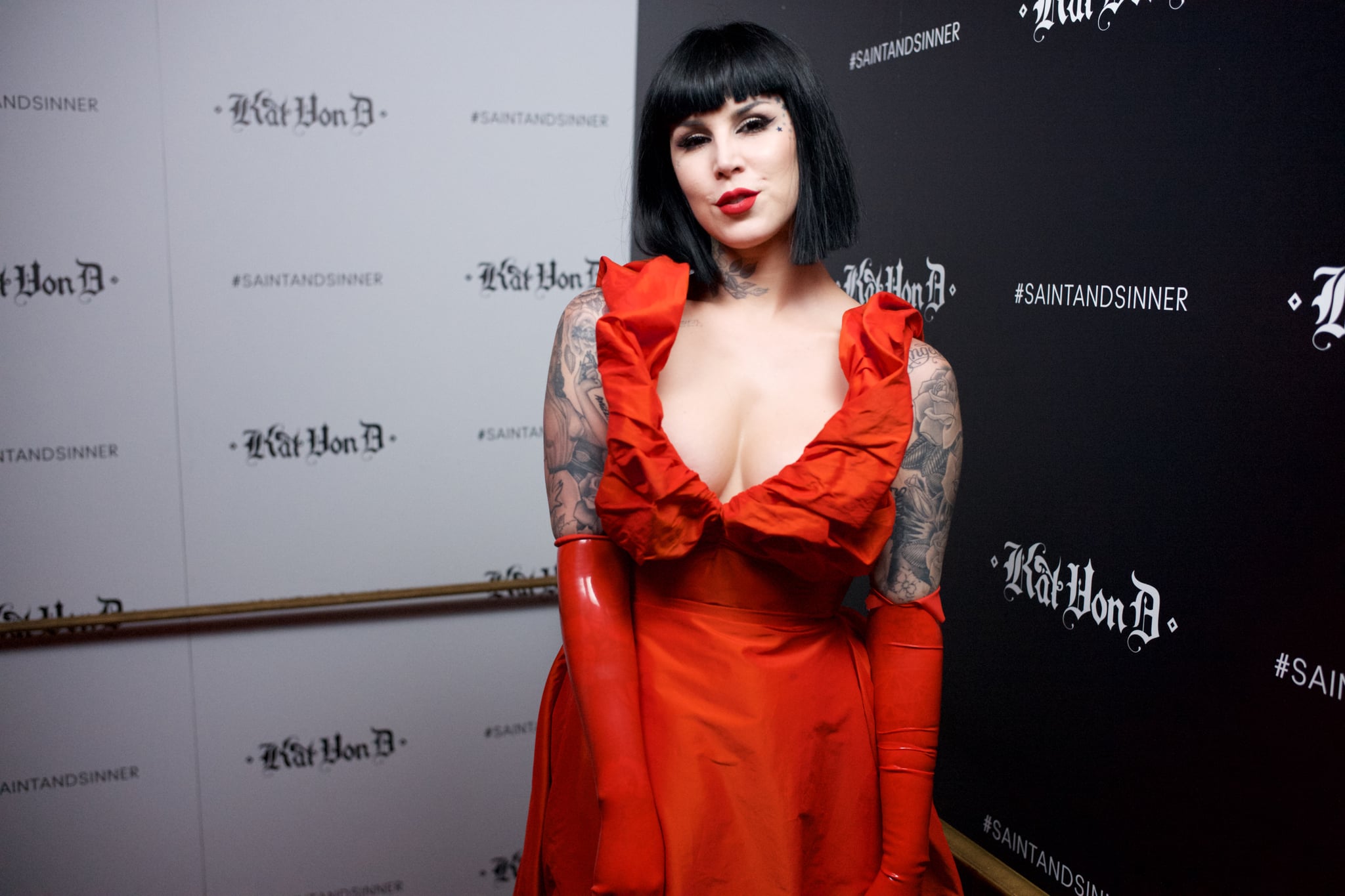 Even without makeup on, Kat Von D looks like a drop-dead gorgeous badass when we sit down to chat at the Roosevelt Hotel in Hollywood, just minutes before the party for the long-awaited relaunch of her Saint + Sinner fragrances is about to begin. The legendary scents first came out a decade ago, and fans have been clamoring for them ever since.
"They were meant to be limited edition, and I swear, for the past 10 years, I have not stopped hearing from followers how much they've missed them," Kat said.
With notes of caramel, jasmine, and plum, Saint is definitely the more romantic of the two. Sinner is a bit more sultry and spicy, with hints of sandalwood, cinnamon, and patchouli. But most genius of all, both have notes of vanilla and are intended for layering, so you can feel saintlike and sinful all at once — which is part of what Kat finds so interesting.
"Duality is an undeniable human characteristic," she said. "We are all dual faceted, and this plays out in every form of self-expression, whether it's tattooing, makeup artistry, fashion, or the music we listen to." And, of course, the scents are vegan and cruelty-free, just like everything in Kat's beauty line.
Before she rushed off to get all dolled up for her party — which featured a confessional run by the Sisters of Perpetual Indulgence, bubbling cauldron-like cocktails for the sinners (mocktails for the saints!), and guests like Amber Rose and Too Faced cofounder Jerrod Blandino — she spilled her own saint and sinner beauty habits and gave us a sneak peek into what's to come!
POPSUGAR: What do you think it is about the Saint + Sinner scents that have resonated so much with KVD Beauty fans?
Kat Von D: Well, I think that's what's so powerful about fragrance in general. Certain scents can evoke so much feeling, nostalgia, and trigger beautiful memories.
PS: Note-wise, are there any differences from the originals?
KVD: It was crucial to keep the fragrances themselves exactly the same. People can totally tell if you adjust notes even slightly, and I know how important it is to be able to wear the exact fragrance you're attached to. So for me, it was all about reinventing the bottle. I've grown so much in the last 10 years — emotionally, spiritually, and artistically — and I wanted that to show in the new design.
PS: What inspired it?
KVD: I wanted to create a special piece of treasure this time around. I wanted the bottle to feel good in your hands and look truly special on your vanity. So the overall shape was inspired by the shape of a human heart, and the filigree cage the glass sits in was inspired by some of my favourite styles of architecture and framework from the Baroque era.
PS: Does your mood dictate which scent you wear?
KVD: Personally, I like to start my day off as a Saint and graduate to my Sinner self!
PS: What kind of makeup look would you pair with the Sinner scent?
KVD: When I think of how I would do my own makeup if I was trying to achieve a sinner look, this might be surprising, but I would keep a really clean, sleek cat eye, just really sharp and dramatic, with a bold red lip.
PS: What about with Saint?
KVD: When it comes to Saint, I would keep with more a smoky, diffused dark eye, with a nude lip . . . because I think both looks in themselves have a duality to them. Most people would be like, "Sinner would be like goth, just black and black lipstick." It's like, no, I think that there's a saintliness to the sinner and vice versa.
PS: In your own personal beauty routine, do you have a habit that you might consider sinful?
KVD: Yes! OK, I don't feel I'm a diva in any way, but, like, I just can't bring myself to reuse eyelashes. I think it's gross. And so I only use them one time. Is that bad? [laughs] I feel like it's bad!
PS: So sinful! What about a habit that you would consider saintlike?
KVD: Well, I'm a stickler about never going to bed with makeup on. Like, all I can hear is my pores screaming, "Nooooooo!" So I'm a saint when it comes to cleansing.
PS: You've teased the Saint + Sinner palette on your Instagram. Are there any other Saint + Sinner products in the works?
KVD: There's an entire Saint + Sinner collection. Yes, the palette is epic. But wait till you see the new Saint + Sinner Everlasting Liquid Lipsticks and LIP LINERS!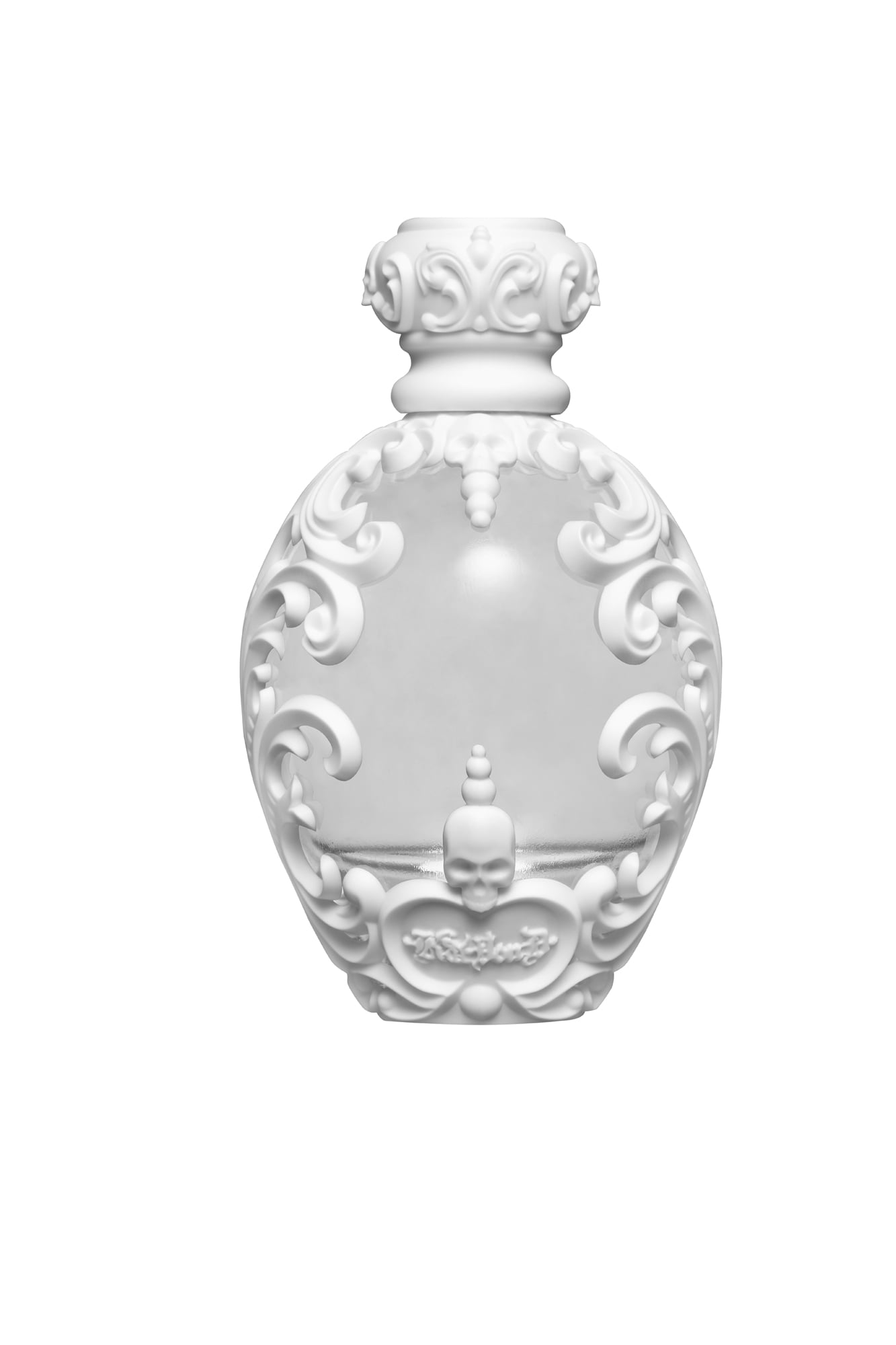 Kat Von D Saint Eau de Parfum ($22-$85)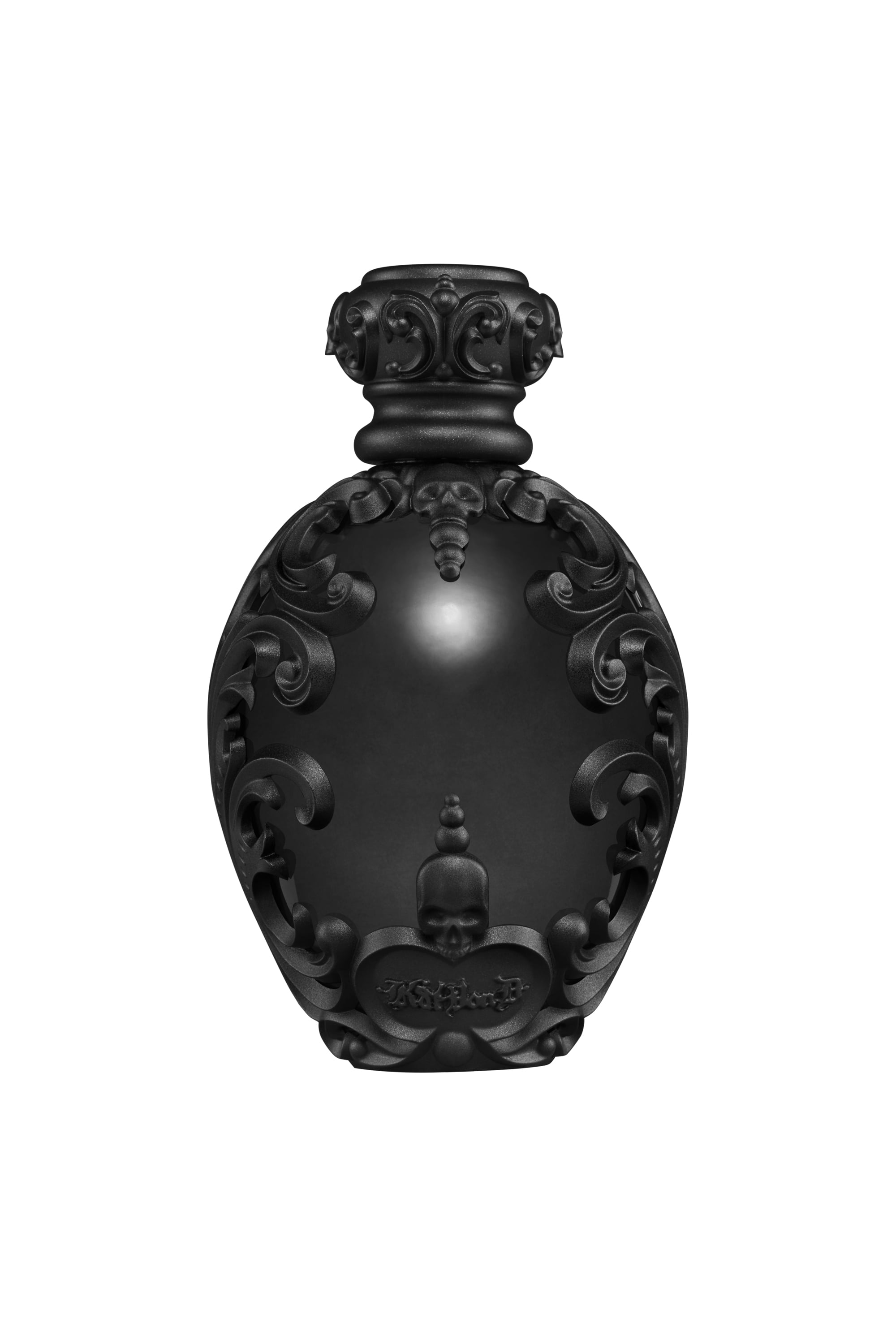 Kat Von D Sinner Eau de Parfum ($22-$85)
Image Source: Getty / Earl Gibson III