Kate Hudson Is Almay Spokesperson
Well Lookee Here, Kate Hudson's the New Face of Almay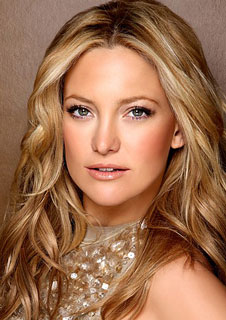 Revlon just announced that it's signed Kate Hudson to be the face of Almay. Now, Almay, if you're not too aware of it, is a dream for heaps of women looking for makeup that won't irritate their skin. It's the first hypoallergenic brand, it was the first to make ALL of its products 100 percent fragrance free, to disclose every single ingredient (way before it was the law), to formulate products for contact lense wearers, the list goes on . . .
The pairing makes a lot of sense, given Almay's Pure Blends range which features 98.2 percent natural formulas for eyeshadow, packaged in PCR packaging. Kate is, after all, known for her love of natural products, she already fronts the David Babaii for WildAid natural, cruelty-free haircare range.
What do you think about Almay and Kate teaming up? Good news or are you totes o-vah celebs lending their names (and faces) to something?