Kate Middleton Gives Birth to Royal Baby!
Kate Middleton Gives Birth to the Royal Baby — It's a Boy!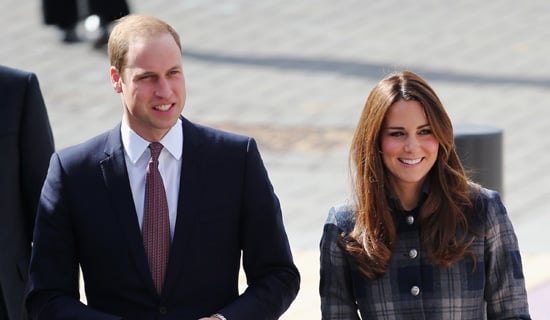 Kate Middleton has given birth! Kate welcomed her first child with Prince William on Monday, July 22, 4:24 p.m. local time in London (1:24 a.m. AEST), and it's a boy! He weighed 8lbs 6oz or 3.8kg. The baby is the third in line to the throne after Prince Charles and Prince William, and will go by the title HRH Prince of Cambridge.
Kate and William announced that they were expecting in Dec. 2012 — Kate's bout of acute morning sickness and subsequent stay at King Edward VII hospital meant the couple had to share their news earlier than they had planned. In the time since the announcement, the Duchess of Cambridge continued with her royal duties, showing the world her growing baby bump and chic pregnancy style until June 16, when she made her final official appearance at the Trooping the Colour parade. Since then she's kept a low profile in the lead-up to the baby's arrival.
As the world waits for more details about the royal baby — including his name! — here's what we can expect in his first year.