Kate Middleton Hair, Beauty & Makeup Products & Secrets
DIY Duchess: Kate Middleton's Beauty Secrets to Steal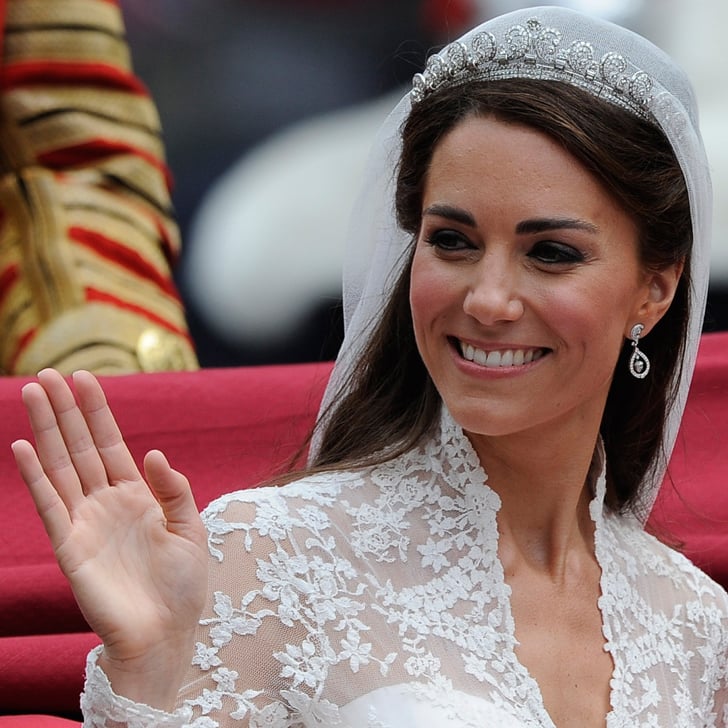 You've got the world at your fingertips. Your husband is a prince; your son the future king of England. You're worshipped the world over and you've got a slew of designers, hair stylists and makeup artists chomping at the bit to secure time with you. Do you call on them? If you're Kate Middleton, the answer is no. Never. And that's the reason the whole world is head over heels in love with her.
Today, the  Duke and Duchess are celebrating their third wedding anniversary, and as we look forward to another year of impeccable hair moments from the future queen, we started thinking about what it is that makes this woman's beauty so iconic. She keeps her regime a closely-guarded secret, rarely giving interviews and avoiding the subject when she does. Lucky for us, people close to her often spill the beans and we've figured out exactly which products she uses where. Keen to see what the Duchess uses on the regular? Keep reading. . .




First up, that hair. It's so shiny it makes Pantene commercials jealous and she doesn't need to do much to get it that way. Last year, hair stylist Rossano Ferretti revealed that he used Shu Uemura Essence Absolue Nourishing Protective Oil ($66) on Kate's hair just prior to the birth of Prince George. Her regular trims and blow-drys at Richard Ward salon in upmarket Chelsea, London, have become so well-known that they've been given their own nickname: The Chelsea Blow Dry.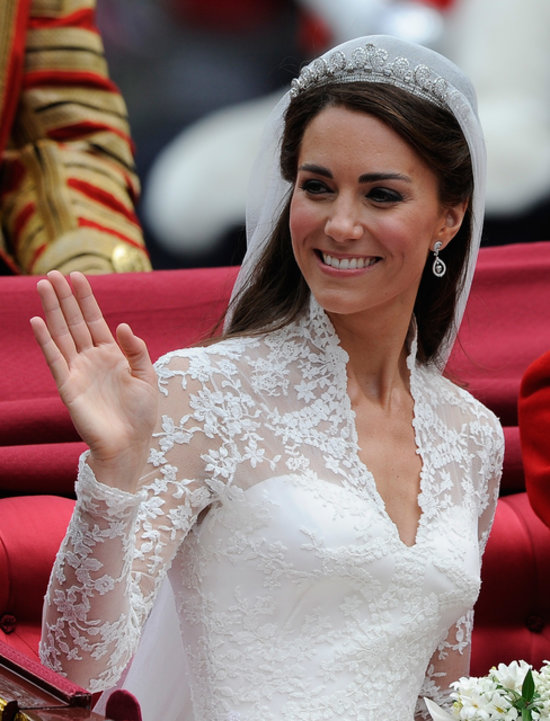 Her stunning wedding day hair and makeup in 2011 is easily one of the most talked-about moments in beauty history — not least of all because she did it herself (2 billion people watching your every move, no pressure). It was widely speculated that Kate would take the queen's lead in not using a professional for her makeup, and ELLE UK confirmed the news shortly after the big day.
She didn't wing it, though — rather, Kate took lessons from renowned beauty artist Arabella Preston, who guided the Duchess in the weeks leading up to the wedding. The result? The iconic look we now all know off by heart: thickly-lined eyes (she uses a kohl liner), perfectly groomed brows filled in with Bobbi Brown Brow Pencil in Ash ($38), a soft taupe eyeshadow in the crease, like Bobbi Brown Eye Shadow in Wheat ($40) and lashings of Lancôme Hypnose Mascara ($52), which she was spotted buying in bulk weeks before the wedding.
Nearly three years on, and Kate's sticking with what Arabella taught her. She sometimes switches up her eyeshadow for a darker look, or pulls her hair back like she did recently in Australia, but her overall look remains the same. Because classic beauty never goes out of style, and Kate Middleton knows it.