Kate Morris From Adore Beauty Career Advice
Why You Shouldn't Smash the Glass Ceiling, According to the Founder of Adore Beauty
In honour of International Women's Day, we asked friends of the POPSUGAR Australia family to share what International Women's Day means to them. Read all our stories, celebrating F*cking Awesome Females and continue to spread our message of empowerment and equality not just on March 8, but every day.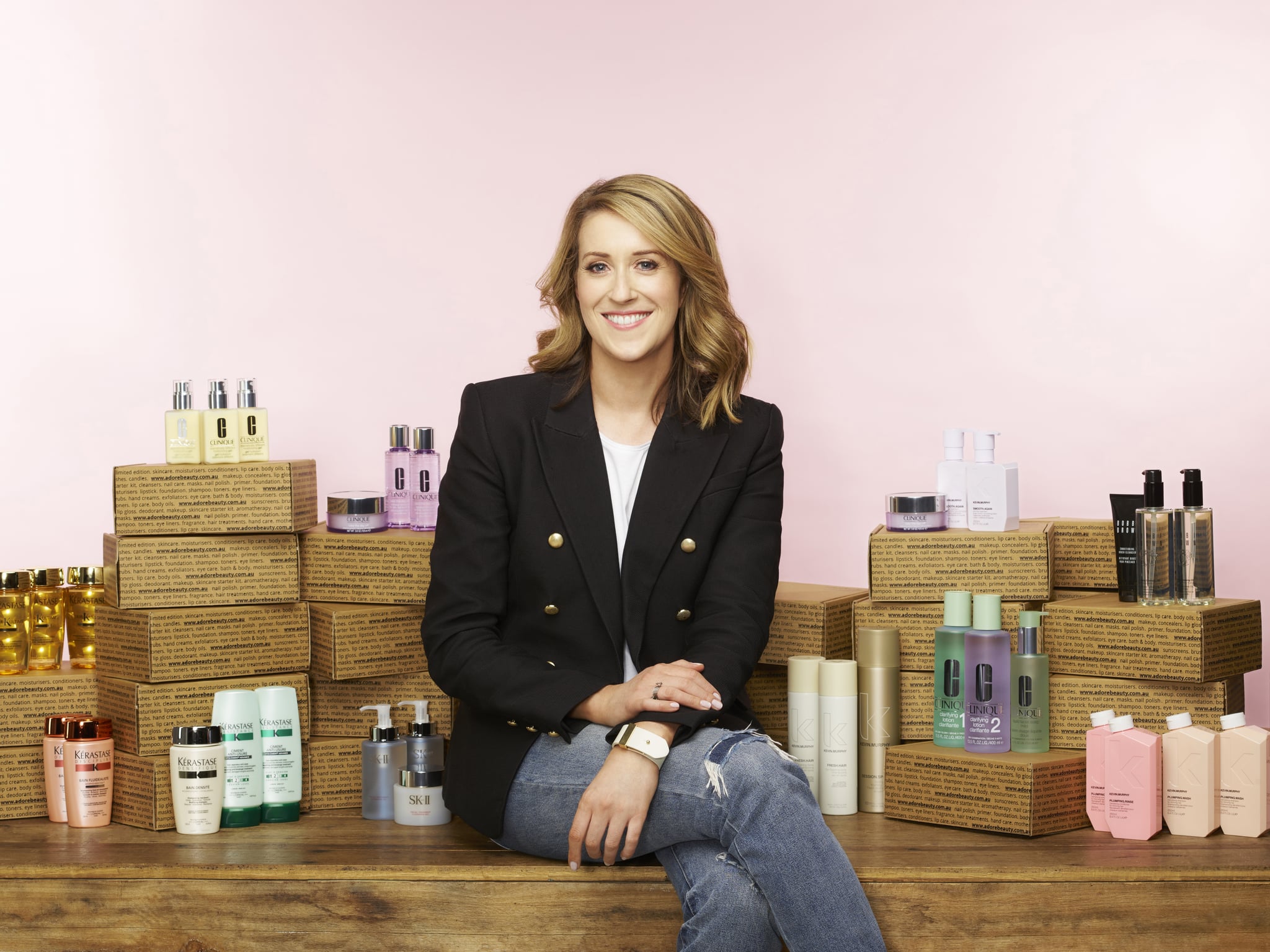 I'm often asked to give advice for young women starting out in their careers. The usual advice of this sort tends to be of the "lean in" variety: Speak up! Put yourself forward! I've had conversations with male CEOs who have expressed frustration that their talented female employees can't just "be more confident".
Confidence is not the reason women can't get through the glass ceiling — it's there whether you are confident or not. I was a confident young woman and my willingness to speak up got me fired — twice. "Women lack confidence" is just a way to ignore all the ways in which women are treated differently at work, which results in huge barriers to success.
Here's the truth: we don't need to fix women. The system is messed up, and it's not your fault. There is nothing wrong with you. If you're smart and work hard, in most companies you still won't get the same career opportunities as a man, because currently the rules are not set up for you to win.
My solution? Don't waste your energy trying to smash a glass ceiling, bypass it altogether.
Find a Company Where You Can Succeed
Take a hard look at the company you work for, or are thinking of applying to. How many senior managers, executives and board members are women? If it's significantly less than 50/50, you can probably assume that other women have had a hard time progressing in that company, and you too will struggle.
Ask how they're approaching diversity. If they don't have an answer, or say "We prefer to hire based on merit", walk. (Because if their idea of "merit" is stale, male and pale, well sister, you can do a whole lot better.) Find a company that's really trying hard to support women in their careers. Good signs include flexible work, paid parental leave, and mentoring programs.
. . . Or Start Your Own Company
After being fired twice, it became clear to me that I had two options: (a) learn to toe the line and shut my mouth, or (b) start my own company. Obviously I chose option b. And I encourage more women to do the same! The more we step outside the traditional career path to build our own female-friendly companies, the more we can support other women in bypassing that glass ceiling.
Not sure where to start? Join entrepreneurial women's networks like The League of Extraordinary Women or SheMentors, or come along to Mentor Walks. If you've already got an idea and need help making it reality, She Starts is a great incubator for female-led startups.
Help Other Women
If you do make it and achieve success in your career, please turn around and give another woman a hand up. Offer mentoring, advice, and networking opportunities. Call out inequalities when you see them — it's easier to do this from a position of power than from the bottom rungs. Put yourself out there as a role model — even if you feel uncomfortable in the spotlight — because others need to see you and your success, just to know that it's possible.
Choose Your Partner Wisely
Now hear me out: I'm not saying you need a partner to be happy. You might not want kids either, and that's perfectly OK. But if you do want a family, as well as a career, then your choice of partner is going to significantly affect your chances of happiness and success.
I have two daughters, and my partner takes equal responsibility for parenting. He does all the cooking, half the school dropoffs and pickups, and happily takes over my share too when I have to travel for work or attend out-of-hours functions. It would be impossible for me to have both a family and an entrepreneurial career without a supportive partner.
You can have it all, but you can't do it all. Have the tough conversations before you get married or have kids. Ask them if they'd be willing to be the primary carer or go part-time. Find someone who is willing to do their fair share — and who will revel in your success, rather than feel threatened by it.
Image Source: Supplied