Kate Moss Playboy Cover With St Tropez Tan
How a St. Tropez Expert Tanned Kate Moss For Her Playboy Cover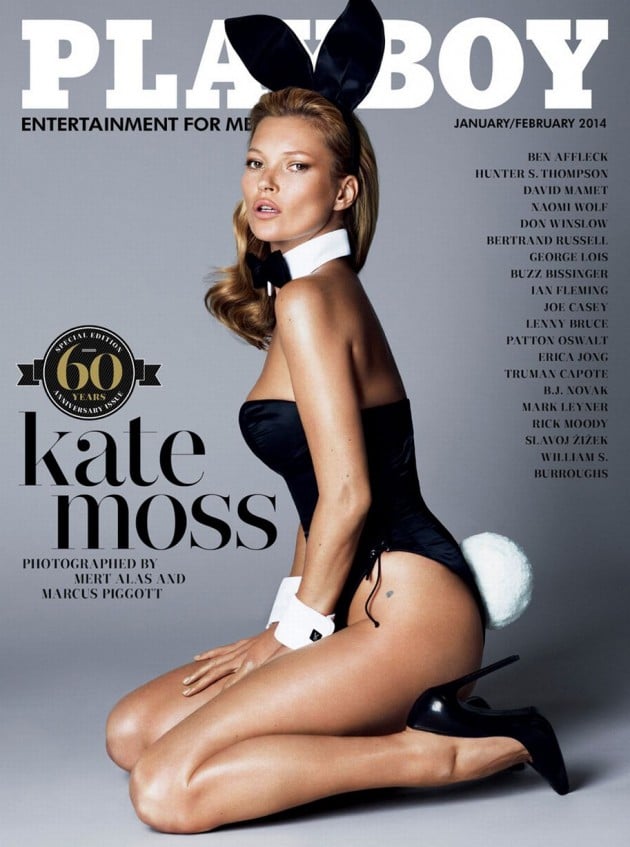 Her glowing tan might not have been the first thing to catch your eye, but Kate Moss's skin is undeniably bronzed to perfection on her much-hyped 60th anniversary Playboy cover. As the face of St. Tropez, it was important her skin was not only camera-ready for famed photography duo Mert & Marcus, but that her near-naked body literally glowed. St. Tropez tanning and skin finishing expert, Nichola Joss, was the lucky lady to apply Kate's tan, but it didn't all happen two days before like we've been taught. . . Keep reading to hear the tanning Kate Moss goss.
One Week Out
Nichola got to work on Kate's skin a week put from the shoot. "It's so important to hydrate as much as possible before a big shoot because dry skin will look dull in front of a camera," she says. Nichola used St. Tropez Tan Enhancing Body Polish and Body Moisturiser.
Five Days Out
Five days prior to the shoot, Nichola used the classic St.Tropez Spray Tan formula to give Kate a head-to-toe skin finishing treatment, creating an even bronzed base for further application.
Two Days Out
Two days before the shoot, Nichola applied the St.Tropez Self Tan Classic Bronzing Mousse with the brand's Applicator Mitt to keep the skin looking fresh and perfectly finished before the shoot. To add dimension and accentuate Kate's best features, she applied an extra layer of the St.Tropez Self Tan Classic Bronzing Mousse around the inner thighs, waist, cleavage and then down her back and arms.
On the Day
As a final touch, Nichola used the St.Tropez Gold Illuminator on the lengths of the limbs to make them appear longer and leaner, plus on the décolletage to accentuate her bone structure. The illumination and contouring makes sure the light hits the right curves.
Oh, to be Nichola Joss. . .