Katy Perry Compares Her Hair to Barack Obama
Katy Perry's Controversial Barack Obama Comment Caused a Sh*tstorm of Backlash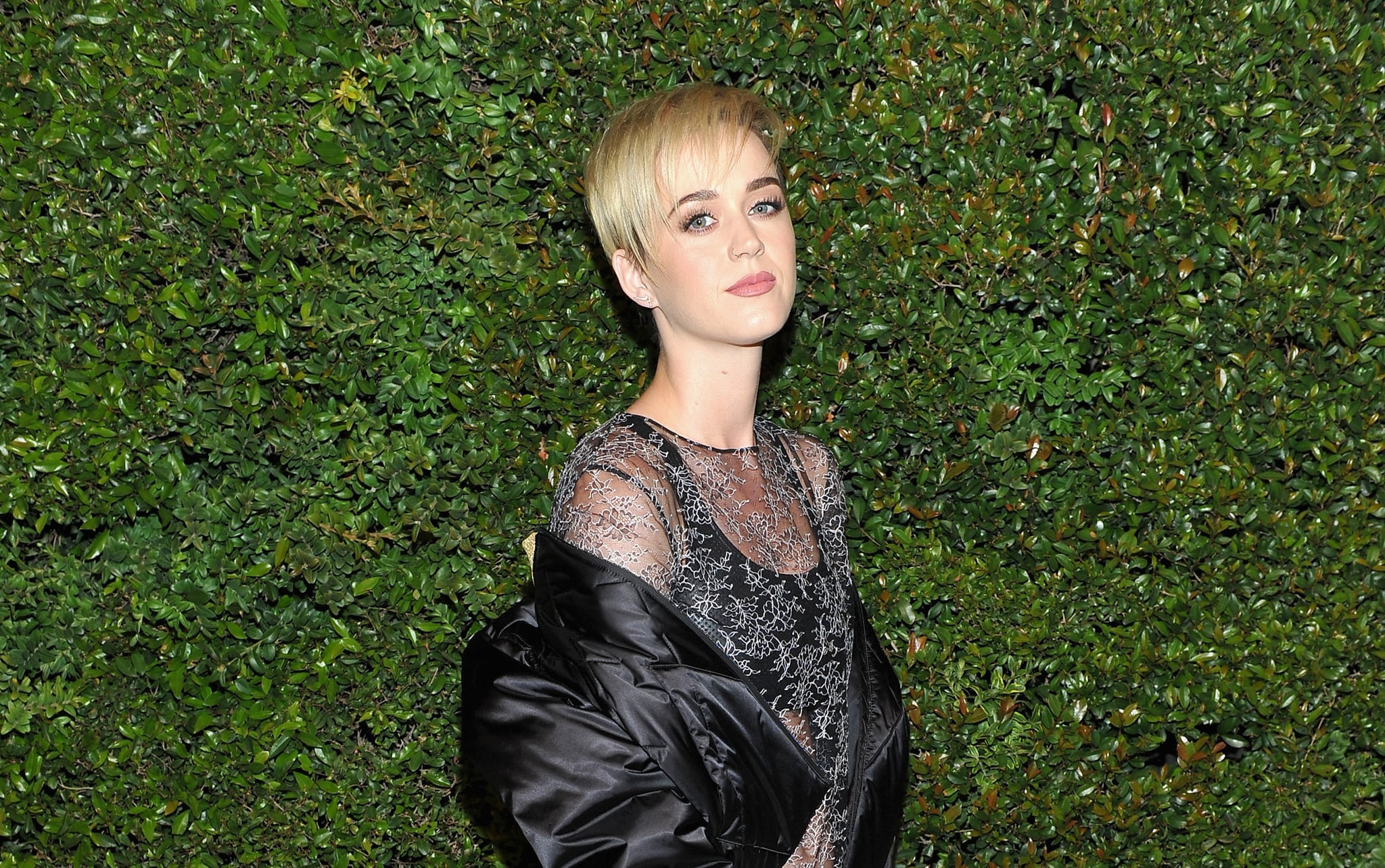 When Katy Perry dyed and chopped her hair a few months back, many fans started comparing her new look to Miley Cyrus, and to be honest, the resemblance was rather uncanny. But now the singer is comparing her fresh 'do to an unlikely public figure — Barack Obama — and the internet is pretty damn pissed about it.
During a recent Instagram live session, the singer addressed a series of fan questions, one of which referred to missing her old hairstyle. When Katy read the comment aloud to the camera, she replied, "Oh, really? Do you miss Barack Obama as well? Oh, OK. Times change. Bye! See you guys later."
I'm sure we can all do without @katyperry right ??? #Loser pic.twitter.com/r9bQcuaCBi

— DJ SCREAM (@DJSCREAM) April 30, 2017
So essentially Katy compared dying her black hair blond to Donald Trump taking over Obama's spot in the White House. Aaaand cue the facepalm. As soon as she uttered the remark, she looked around at her surrounding friends and awkwardly said, "I should leave now," after which someone off the camera said, "OK, you're cut off." Talk about awkward.
When the internet caught wind of this contentious comment, it erupted in a multitude of tweets criticising how insensitive it was. Read on to see a few candid reactions to the controversy.
Good morning! Barack Obama will always have more Grammys than Katy Perry. Have a great day!

— Rob (@robsummer) April 30, 2017
Katy Perry really fucking tried it with that white ass joke. What does Barack Obama have to do with your dry ass white hair?

— 𝐵𝑒𝒸𝒸𝒶 (@MJFINESSELOVER) April 30, 2017
Not Katy Perry pretending to be a woke activist then making an insensitive joke comparing her hair to Obama pic.twitter.com/uex3jZ8orS

— #1 snake stan (@slitherswift) April 30, 2017
What does black hair have to do with Barack Obama? You're cancelled @katyperry.

— Tonio The Divo ♕ (@_JayAntonio) April 30, 2017
@MilanChrisGordy @katyperry @BarackObama Her friends were in the background like pic.twitter.com/sr8gu3kEgk

— Kaldur'ahm (@MommaAfro_) April 30, 2017
Image Source: Getty / Donato Sardella