Katy Perry Feels Liberated by Her New Haircut
Katy Perry Feels "Liberated" by Short Hair: "I Have Surrendered to My 30s"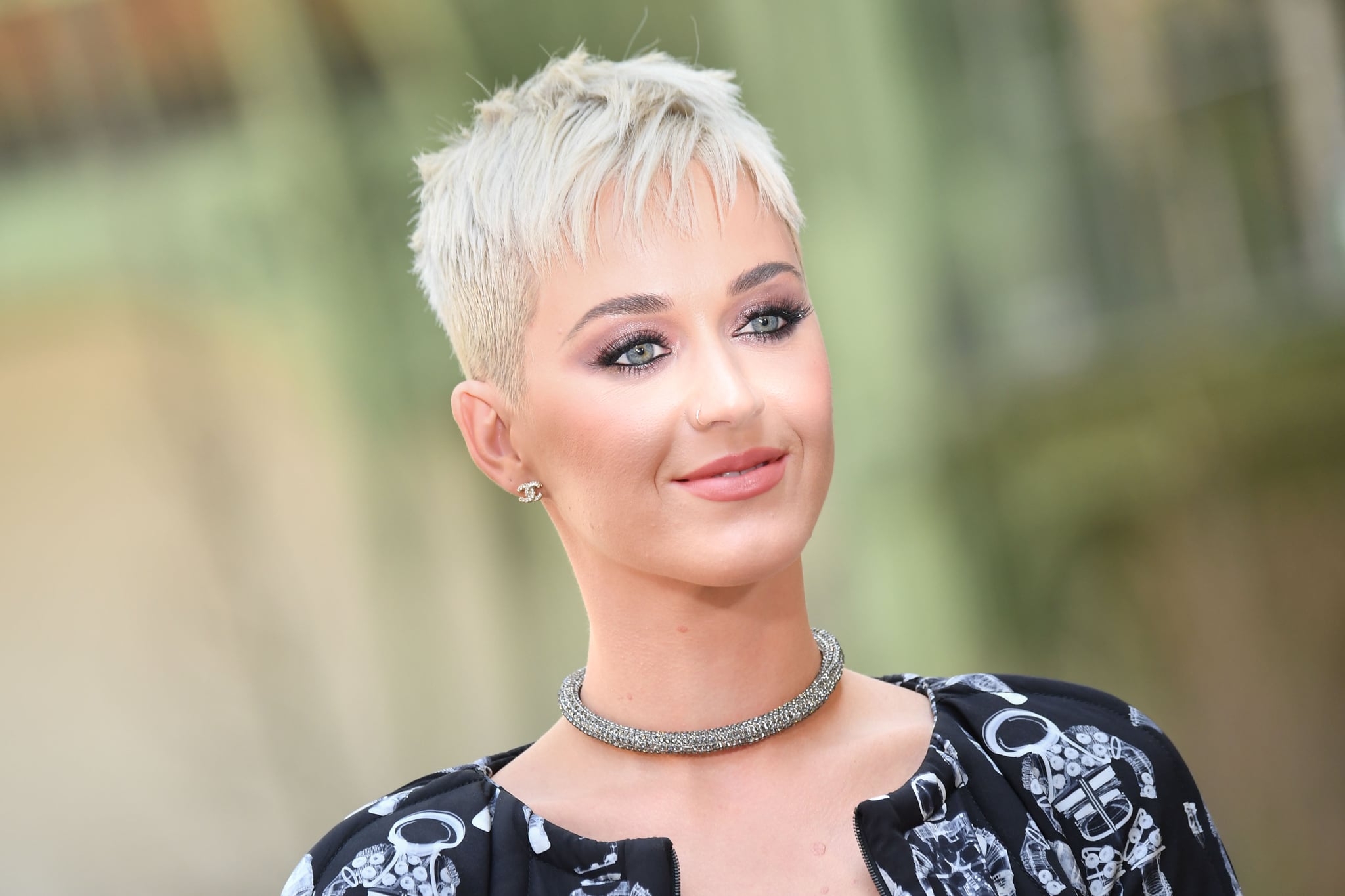 Image Source: Getty
When Katy Perry got the chop seen 'round the 'Gram right after announcing her split with Orlando Bloom, just about everyone assumed this was another classic case of the post-breakup hair phenomenon. But, in a new interview with W magazine, Katy let it be known that this haircut was all for herself, thank you very much.
After calling the look, "so much fun," the singer got serious. "I feel so liberated with this hair now. In general, I feel 360-degrees liberated all around. Whether it's politically, mentally, spiritually, sexually. I feel liberated from all the things that don't serve me." Basically, Katy is all of us leaving the salon after a blowout. Can we get a "YESSSS girl?!"
The 32 year-old singer also pointed to her age as a big factor for hew new look. "I'm surrendering and embracing my 30s. You couldn't give me anything to go back to my 20s." (PREACH).
This isn't the first time Katy got candid about her bleached cut. In an emotional livestream back in June, Katy reiterated that her new, symbolic crop represents her "authentic self".
Katy also admitted that she's an unapologetic shower singer. Her go-to is none other than will.i.am's 2008 masterpiece, "I Like to Move It." According to Katy, "That's very fun — singing in the shower and scrubbing!"
So basically, this is actual footage of Katy's morning routine: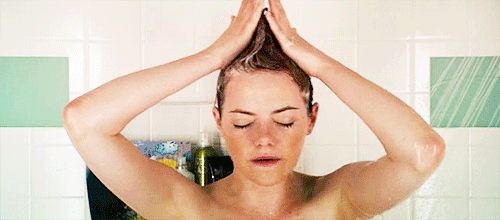 Image Source: Giphy
Do you, Katy. (And keep dropping beauty truth bombs!).
Image Source: Getty / Stephane Cardinale