Katy Perry's New Fragrance Named After Freddie Mercury
Katy Perry on Freddie Mercury and Her Latest Fragrance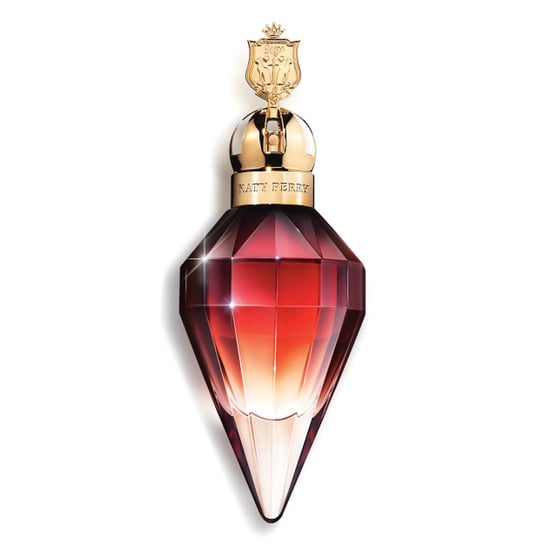 Katy Perry is a seasoned pro when it comes to creating fragrances, which is part of the reason why her third foray into the perfume world wasn't too tricky. The other reason? "This is how I view my career: not as a ticking bomb," she told WWD. "A lot of people make choices [based on thinking] they won't have a career in five years . . . I'm not making choices — in any capacity of my life — out of fear." It's with this no-holds-barred outlook that she will release Killer Queen into the world in August.
The perfume, which was named after the song by Queen's Freddie Mercury, represents the kind of woman Katy strives to be in her personal life. "Freddie Mercury painted the lyrics of this woman who I wanted to be," she said. "She seemed very powerful, and she captivated a room when she walked in." Notes of wild berry, red velvet flower, natural jasmine sambac, and liquid praline are encapsulated in a jewel-shaped bottle, which was inspired by a queen's scepter, and will be available in four sizes.
The scent is the embodiment of where Katy feels she is in her life right now, and she hopes these feelings can inspire other women in the same way. "It's for someone sophisticated, who wants a little edge and can wear it all day, and still wants that sexiness." Which, at the end of the day, is what most women want to be, isn't it?