Kim Kardashian Gets Fraxel Laser Treatments to Achieve Her Flawless Skin
The Not-So-Secret Treatment to Getting Kim Kardashian's Flawless Skin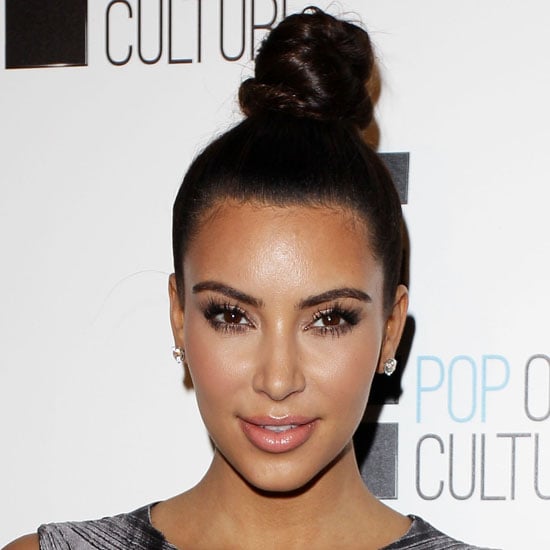 Courteney Cox recently admitted to wanting to try Fraxel, and so is set to follow in the footsteps of Kim Kardashian who makes regular trips to the dermatologist to maintain her flawless complexion using the laser. We've heard a lot about the benefits of Fraxel laser resurfacing of late, but we were curious to find out a few things before jumping under the laser, for example: Is there a lot of downtime? And, what should we expect on the day? We spoke to Dr Michelle Hunt from Inner Sydney Dermatology to find out the answers, click through.
What is Fraxel, exactly?
"Fraxel is the name of a particular brand of laser that uses fractionated laser therapy. So why it's called fractionated is the way that it delivers the energy, so it delivers lots of microscopic laser energy into the skin and creates a column of injury and as the body goes through its natural healing process that column is shed. So with that goes excess pigmentation and abnormal cells and because it's also creating an injury to the skin, it also stimulates the body to lay out new collagen which is one of the main support structures, so you get the filling and smoothing effect with it as well."
Is there different types of treatment and intensities?

"Within the Fraxel spectrum there is a very gentle laser called the 'refine', which has been replaced now by their new one, 'clear and brilliant', and that is a very superficial one. Then there is the Fraxel 'restore dual' which has got two wave lengths, 1927 which is the superficial one and that's mainly for targeting things like blotchy pigmentation, and the 'diva' wavelength, which is 1550 nanometres and is for deeper processes like scarring, acne scarring and deeper wrinkles. There's also another laser they have called the Fraxel 'repair' which is actually a fractionated CO2 laser so it's a little bit closer towards the older abrasive ones, which again is for people with heavy lines or very bad scarring.
"The one that I've got is the 'restore dual' and that is the one that is probably most commonly used for most things like wrinkles and fine lines, acne scarring, surgical scars, stretch marks, etc."
So for that one, what is the down time?
"Again it depends on the levels that are used, generally on the first treatment most people would have to hibernate for about three or four days. They vary a little bit depending on the wave lengths, so if you do the deeper wave lengths it's more of a red swollen sunburnt look and usually that will last for some extent to a week, but you can put make up on top of it, so generally after two to three days — depending on the strength we use — people can be back to work with makeup.
"The 1927 wavelength which is a more superficial one you get much more of a pigment dotting effect. One of my patients described it as though she looked like she'd been sprayed with Milo, so that's a little more difficult to cover up and you'll get that flaky response for anything up to a week. But for most people, by day four they're right to be back at work, with makeup on."
Does that have to be mineral makeup?
"It has to be a liquid one, it doesn't matter if it's mineral or not, but liquid rather than powder, because the powder sort of highlights the little microdots on the skin."
How many treatments do you recommend?
"For pigmentation it's usually one or two. For acne scarring it's generally anything from three to five; and for photo rejuvenation it's anything from one to three, depending on the age of the patient and how deep there lines are."
And is there any sort of age bracket or anyone too young that you wouldn't recommend have Fraxel?
"It is uncomfortable so we use an anaesthetic cream, so certainly children wouldn't tolerate it, but anything from teenage years onwards. We get a lot of teenagers that have acne scarring and we get patients all the way up to 80 something getting photo rejuvenation. But I guess the bulk of the patients that I see are probably between 30 to 60 and it's mainly photo rejuvenation."
So after you've gone through your course of treatments, how long do the results last?
"Well any collagen that's laid down as part of the laser, in theory should last around 15 years. What we find clinically, generally after about two to three years people find they need a bit of a freshen up treatment."
And would that be just a one-off?
"Yes, and I get some patients that come in once every year, or once every two years, to have a full face treatment just to clear everything up again."
To find out more or to book an appointment with Dr Hunt, call 02 9739 6488.