Kristen Stewart Wears Pink Lipstick at Comic-Con
3 Steps to Perfecting a Pretty Pink Lip Like Kristen Stewart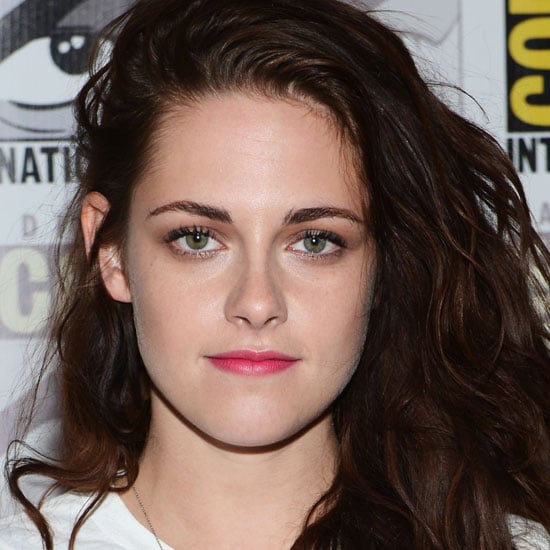 Kristen Stewart was at Comic-Con yesterday talking about Breaking Dawn Part 2. Sporting her signature tousled tresses, swung over one shoulder, Kristen's pink lip was a pretty addition. If you're looking to channel her look this weekend, here are a few tips to keep in mind.
Lip service: Just like skin needs to be smooth and moisturised for your foundation to look good, your lips need to be hydrated and flake-free before you even think about applying a lip colour. If they're really dry, use a lip scrub like The Lip Scrub by Sara Happ - Brown Sugar ($29.95) which will leave lips soft. Alternatively you can use an old toothbrush or Manicare Disposable Mascara Wands ($9.99) in circular motions over the lip to get a perfectly smooth pout.
Colouring in: As Kristen's lip isn't rich and creamy, your best bet is to use a lip tint for more of a stained lip effect. Try Smashbox Limitless Lip Stain And Colour Seal Balm in Petal ($27.95) or the aptly-titled Revlon Just Bitten Lipstain + Balm in Passion ($17.95).
Take two: Alternatively, you can create a stain effect with your current pink lipstick. Instead of applying it straight onto the lip as you usual would, instead get pigment from the bullet tip and press it into the lip using your forefinger. This creates a more-muted but longer-lasting look.