Lana Del Rey Wears Her Hair Super Retro and Super High in England
Lana Del Rey Puts The Bouff in Bouffant: Love it or Leave it?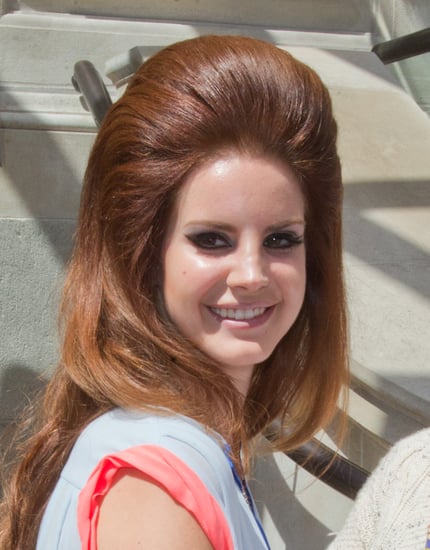 The higher the hair, the closer to God, ain't that right Lana Del Rey? The "Blue Jeans" singer was outside her hotel in London over the weekend sporting a retro 'do and exaggerated winged eyeliner, reminding us of Amy Winehouse's signature beehive hair and 60s makeup look. Lana's rumoured to be the new face of H&M but this look was after her performance at the Isle of Wight Festival where she performed on stage with a similar volumised 'do. We're used to seeing Lana play around with her beauty looks — in 2009 she went bleach blonde for Keds and matched berry lips with her nails at this year's Met Gala — but this eye-catching style really caught our attention. What do you think of Lana's bouffant hair and kohl-rimmed eyes, love it or leave it?