POPSUGAR
/ sponsored by /
Australis Cosmetics
Laura Wells Interview Australis 2019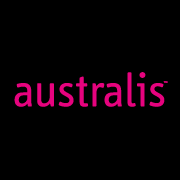 Laura Wells On Finding a Network of Like-Minded Friends in Your 30s
In a world constantly asking us to define ourselves, it's refreshing to have a conversation with someone who is secure and comfortable wearing many definitions and titles.
On our first meeting to celebrate Australis' GRLBOSS collection, a lipstick range encouraging female empowerment, Laura Wells oozed confidence (maybe because she was wearing a slick of lipstick from the leading Australian makeup brand). When asked to introduce herself, Wells explained she was a model, marine biologist, activist and science communicator. And, while it may be a mouthful many would shy away from, instead of picking a single title most relevant to that particular situation, Laura delivered it without missing a beat. She owned her story and her success — the true makings of a girl boss, which, as it turns out, is her first vitally important lesson.
It's important, because if she had left out even a single part of that introduction, we wouldn't have the full picture. A picture made up of interesting, unique and inspiring experiences that have all led her to where she is now: On a mission to change the way we think, both about ourselves and the environment.
Laura's passion for the environment is palpable, and her excitement for whatever topic she may be discussing, is contagious. But — she is equally as comfortable sharing some of the hard lessons she learnt in her early days working as a plus-sized model in an industry that at the time, probably hadn't even heard the term 'size-inclusive'. Be it, challenging the stigma unnecessarily attached to someone migrating from fashion to the science industry, or ensuring the health of our oceans, it is clear Laura is fuelled by the light she found at the end of her own journey to self-acceptance and the desire to prove nay-sayers wrong.
Ahead, Laura shares her take on why comparison really is a dirty word, why we should all be taking a closer look at where we are investing our super and how finding and a like-minded network of friends in her 30's has helped empower and further her passion for environmental education.