Lauren Conrad Dyes Her Hair Pink
Lauren Conrad Debuts a Hot Pink Ponytail: Love It or Leave It?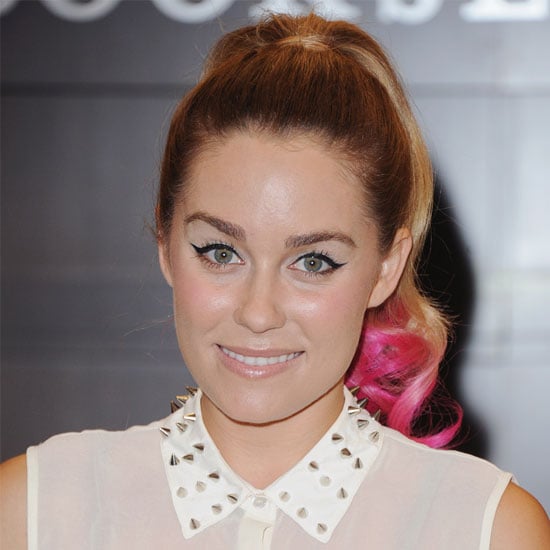 Lauren Conrad took cute and flirty to whole new levels on Tuesday night, wearing winged-out eyeliner and a bright pink ponytail at a signing for her latest book, The Fame Game. Earlier in the day, Lauren took to her Twitter account revealing her plans to go pink, saying, "Trying to convince @Kristin_Ess [her hairstylist] to dye my tips fuchsia for tonight's book signing..." Ess responded through her Twitter page by joking, "Fuchsia Barbie it is." But the play on memorable childhood toys didn't stop there. Lauren later Instagramed a picture of the style, calling it "My Little (pink) Pony." Lauren is no stranger to far-out hair colours; she's done everything from peach to blue to rainbow-streaked strands. But what do you think of her latest look?