Le Mini Macaron Gel Manicure Kit
This Gel Manicure Kit Plugs Into Your Laptop For On-the-Go Nails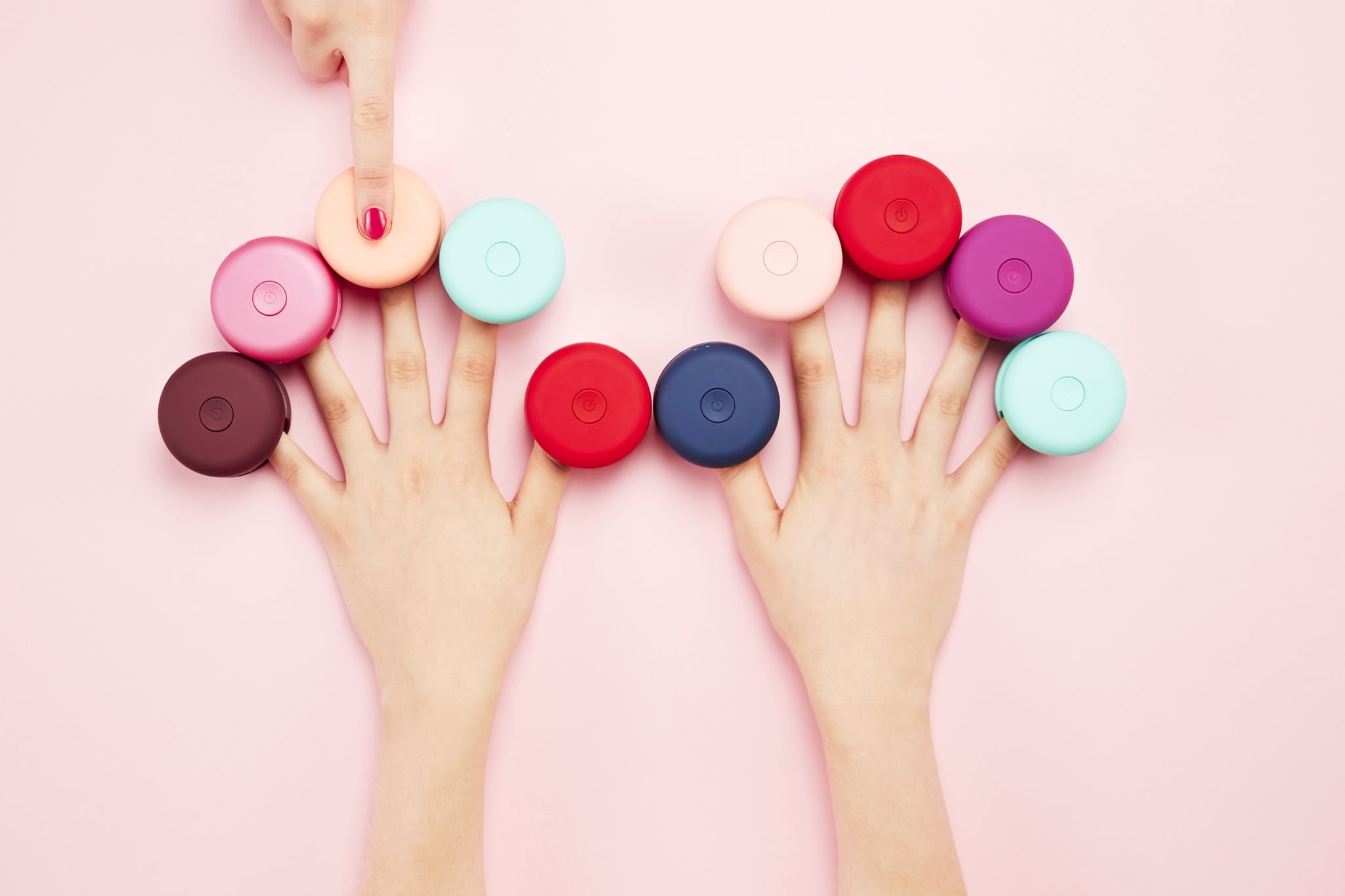 If you've ever fancied getting into at-home gel manicures but haven't wanted to splurge on all of the equipment needed, Le Mini Macaron has created a fun solution. Le Mini Macaron is a gel system that promises to be easy, affordable, and long lasting. It uses an LED lamp to cure one nail at a time, using a USB cord that can be plugged into a laptop or portable charger. The kit also eliminates the four + bottles of polishes required for a gel manicure, as the bottle of coloured polish is all you need.
The manicure kit has everything you need from application to removal including the LED lamp, USB cord, bottle of gel polish colour, cuticle stick, nail file, and 10 remover pads.
I'm an avid gel manicure user and love the different looks that can be created with gels, so was a little sceptical trying this product out. I thought the product was too cute to actually create a lasting manicure. But it turns out I was wrong; it is both adorable and very easy to use. Due to the polish colour being a bonder, base, and topcoat all in one, it halved nail time instantly, which was a huge bonus for me. The polish has the shine of gels, and I've had no lift or chips so far, having worn the polish for almost a week.
Grab your Le Mini Macaron, get it plugged into your laptop, and watch Netflix whilst you paint! Available now on the website $45.