Learn Which Oils Work Best To Treat Your Hair
The Oils Your Hair Craves (And 3 Kinds It Doesn't)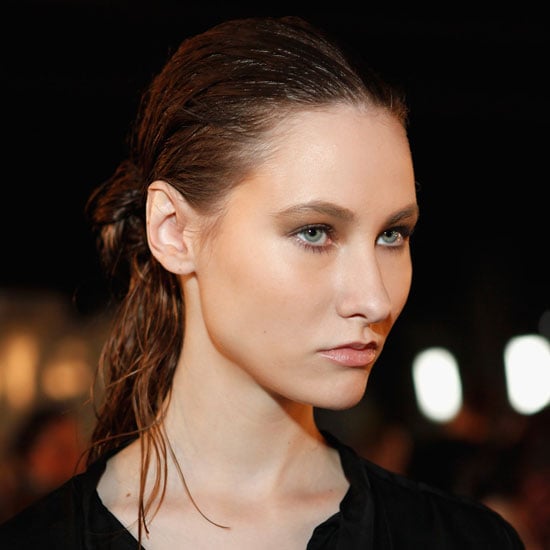 Oil may be excellent for the face, but it's amazing for your hair, as well. Used once a week maximum, oil keeps colour vibrant and gives a lustrous sheen to lackluster strands. If you think the slick stuff is going to weigh the hair down, however, then think again. When applied properly, oil also prevents breakage and gives back natural lipids to overworked hair. See which types of oils your coiffure craves, along with a few it doesn't, when you read more. Oils to avoid:
Olive oil — "The lipidic nutrients are too thick, it takes forever to get inside your hair, and when it does get inside your hair, it has the tendency of removing the artificial pigments," explains L'Oréal hair colour expert Christophe Robin.
Argan oil — While argan oil is an excellent antioxidant, it takes too long to work into your hair, Robin warns.
Mineral oil — Even though mineral oil acts as a protector, it can coat the hair too much (just like silicones), preventing it from getting the proper nutrients it needs.
Oils to love:
Organic palm or apricot nut oils — "Once a week, use a detoxifying shampoo to remove all the particles of calcium and tap water and silicone to leave the hair fresh," says Robin. Then apply the palm or apricot nut oils, avoiding the roots, and comb through the hair. To maintain healthy hair the rest of the week, just be sure to avoid sulfate shampoos, which can be too harsh, especially for colour-treated strands. Robin recommends L'Oréal EverPure.