Leighton Meester's Met Gala Look Wins Best Hairstyle of the Year!
2011 Sugar Awards Winner: Leighton Meester Wins Best Hairstyle of the Year!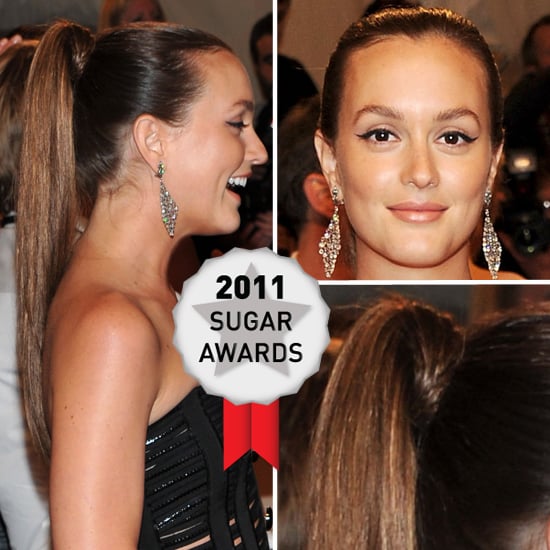 With so many hot hairstyles appearing on-screen, on the red carpet and off-duty this year we had trouble narrowing down the nominees for this category, but it seems our readers were much clearer on who they wanted to win with Leighton Meester taking out almost 40 percent of readers' votes with her sleek, high ponytail from the Alexander McQueen: Savage Beauty Costume Institute Gala in May. It balanced being on-trend, yet classically chic perfectly.