The Little Mermaid With Blonde Hair
There's Still Hope! Ariel May Remain a Redhead For the Little Mermaid Reboot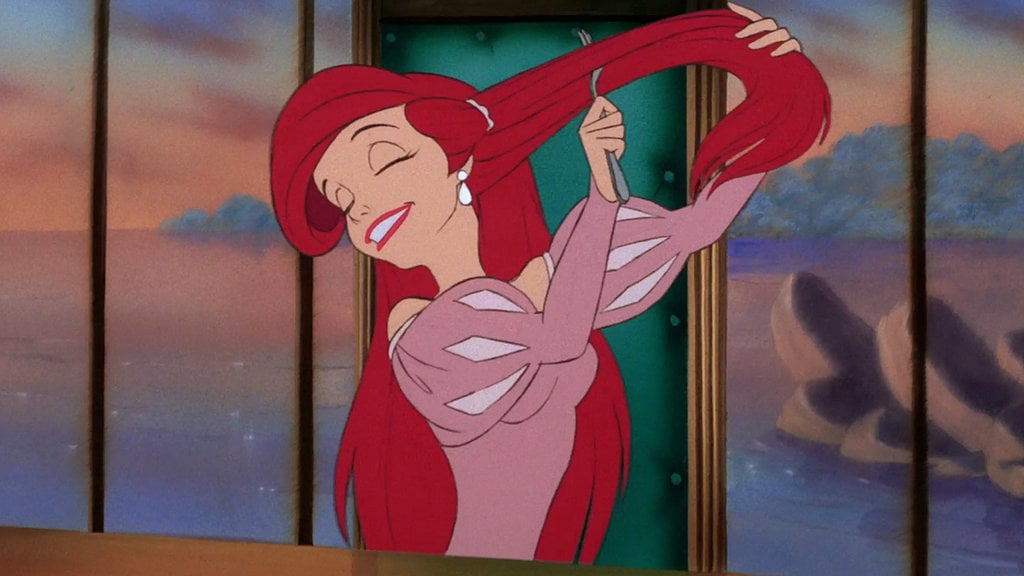 A live-action version of The Little Mermaid is in the works. We'd ordinarily be psyched to hear this news, but instead, we're feeling a little emotional. Fellow diehard Disney fans, beauty junkies, and redheads, brace yourselves: the princess is ditching her iconic bright red mane.
Actress Chloë Grace Moretz, who will be playing the lead role in the film, told Entertainment Tonight that she will be keeping her locks blond for the movie. Though the star was excited for the possibility of going red, the movie is closely inspired by Hans Christian Andersen's novel The Little Mermaid. Unlike Disney's interpretation of the character, Andersen's mermaid sports a flaxen mane in the book's illustrations.
After outraged Disney-lovers heard that Ariel may be ditching her red locks, Chloë received major backlash on Twitter. The star then spoke out to assure fans that there may still be hope for those who are obsessed with the iconic style. "I actually don't know what the hair colour's gonna be!" she explained.
According to Chloë, a director hasn't signed on to take on the project. Once that happens, the cast will get creative to create the modern Little Mermaid. Chloë also hinted that candid photos could be released to confirm the colour of the character's strands. We have our fingers crossed.

While we've seen some of our favourite princesses go barefaced and flaunt wrinkles, we never thought we'd witness Ariel without her red mane. Now we really can't wait to see how she's brought to life in the modern film. Let us know what you think about this makeover in the poll below.