Lollipop Lipstick Trend
Lollipop Lipstick Is the 1 Beauty Trend You May (or May Not) Want to Try Right Now
We've seen all kinds of crazy beauty trends emerge over the past few years, but this new lipstick trend has truly left us puzzled. Coined by MAC Cosmetics, "lollipop lips" appears to be the aftermath of smudging red lipstick on the outer area of one's lips to resemble the sticky sweet residue that comes from sucking on lollipops. Yes, it is as bizarre as it sounds. Keep reading to see another example of the sugary lipstick trend ahead.
Beauty gals, is this new beauty trend something you would try? Something tells us the Joker would approve.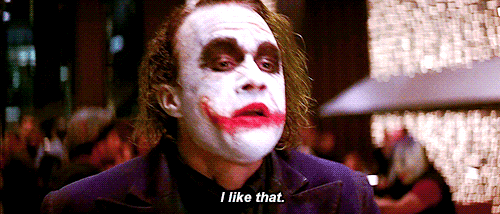 Image Source: Warner Bros.