Love Banksy's Graffiti Art? Well, Now You Can Wear It -- As a Tattoo!
Love Banksy's Graffiti Art? Well Get Yourself a Temporary Tatt!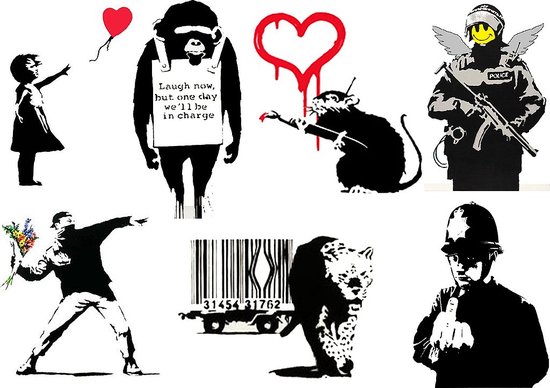 Street artist Banksy has become the art world's biggest mainstream success since Damien Hirst and Takashi Murakami hit the scene, so it was only a matter of time before his designs started showing up in unexpected places. Our favourite recent use of his art are these unauthorised Banksy Temporary Tattoos (approx $11), which showcase some of the artist's most iconic graffiti pieces. And with Brad Pitt and Angelina Jolie as fans, we're expecting to spot these on Shiloh very soon. My fave is the little girl with the love heart balloon. Are you into temporary tatts? Were you ever? Did your love stop at Chanel? Would you wear any of these?