MAC And Rodarte Donate All Profits To Help Women in Juarez
MAC To Donate ALL Profits From Rodarte Collection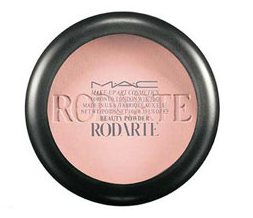 You've probably heard about the controversy over the forthcoming MAC/Rodarte makeup collaboration. Long story short, the Mexico-inspired collection included nail polish colors called Juarez and Factory — which, when paired with the ghost-like marketing imagery, recalled for some the brutal murders of thousands of female maquiladora workers in Juarez. After apologizing and agreeing to change both the names and the marketing materials, MAC has now announced that all global profits from this makeup collection will be donated to a newly created project in Mexico.
MAC execs met with Mexican government officials to apologise and offer their support. The company is teaming with Mexico's CONAVIM (Comisión Nacional Para Prevenir y Erradicar la Violencia Contra las Mujeres/National Commission to Prevent and Eradicate Violence Against Women) to devise a system that provides grants to organisations that assist women and girls in Juarez. Keep reading . . .In a statement, MAC President John Demsey said:
We are deeply sorry and apologise to everyone we offended, especially the victims, the women and girls of Juarez and their families. We have heard the response of concerned global citizens loud and clear and are doing our very best to right our wrong. The essence of MAC is to give back and care for the community and our initial handling of this makeup collection was not reflective of MAC's values. MAC and Rodarte are committed to using these learnings to raise awareness on this important issue and to leverage our unique platform to help the women and girls of Juarez."
When the collection lands in stores later this year, will the gesture by MAC and Rodarte be reason for you to look at the collection?