Makeup at Gucci Winter 2013 Milan Fashion Week
2013 Autumn Winter Milan Fashion Week: Rustic Burgundy Eyeshadow at Gucci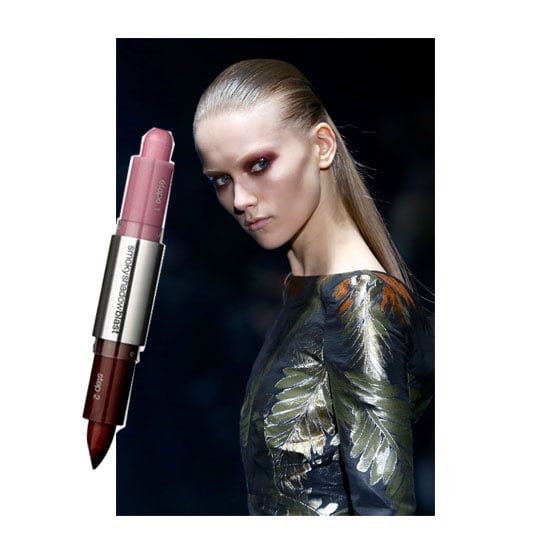 COVERGIRL's head makeup guru, Pat McGrath, mixed a brown pencil with burgundy eyeshadow to make a sexy, delicious Winter eye for Gucci's 2013 Autumn Winter Milan fashion week showing. We're moving away from the bold lip and further into smoky eye territory this year; and Pat's intense, deep-hued offering is the perfect inspiration for your beauty look over the colder months. Burgundy — much like lavender, brown and bronze — is a universally flattering shade on the eye, but blue-eyed beauties will see a real pop because the tone picks up all the special flecks and specks in your iris.
Now, before you grab that three-step smoky eye palette, look instead to your favourite eyeshadow singles and get blending. With your fingers. This year's smoky is less about defined, graduated colour, and more about smudging solid colours (and even opaque glitter) all over the lid. It's a bit messy and very sexy.
To get the look at home, smudge the lash lines with a brown pencil, and then go in with COVERGIRL Smoky Shadow Blast in Purple Plume ($17.95), using the plum end only.