Marc Jacobs Beauty Coconut Collection in Australia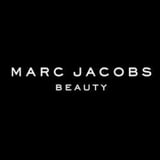 We've partnered with Marc Jacobs Beauty to help you create luminous, well-hydrated skin with its new Coconut Glow makeup collection, which is available at Sephora.
Gleaming. Glowing. Glistening. However you want to describe it, there's no denying a smooth, radiant complexion is the epitome of summer skin. But how do we recreate that enviable holiday glow when the mercury drops and the sun refuses to shine as boldly as it could? We focus on skin hydration and creating a sun-kissed complexion with the new Coconut Glow collection from Marc Jacobs Beauty.
Inspired by Marc Jacobs' love of coconut water and the luminosity of radiant, well-hydrated skin, the collection utilises the power of coconut to nourish and condition, while imparting a warm radiance on the skin. It's just landed at Sephora, and if the flattering finishes don't see you leaving the store with all four products in the collection, the elegant coconut scent certainly will.