Marc Jacobs Won't Be Suing Over Bieber's Lookalike Bottle
Marc Jacobs: Won't Be Suing Over Bieber's Lookalike Bottle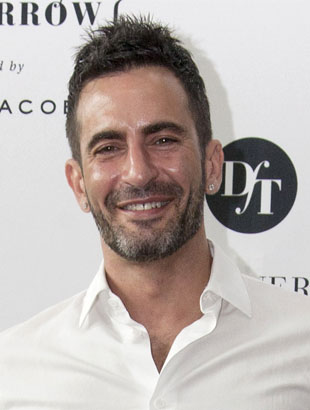 Last month, we couldn't help but notice that the bottle topper for Justin Bieber's new scent, Someday, looks an awful lot like the one on Marc Jacobs's Lola. Of the obvious similarities, Marc Jacobs Intl tweeted to our US site, saying, "We don't mind. We're Beliebers."
And it seems that the brand's sentiments still ring true. In a recent interview with WWD, Jacobs noted that in the world of fashion, ideas and inspiration often overlap. He explained, "I look around the room and I look at the work we've done and a quote I always bastardise but I really believe in, is something [Coco] Chanel said: 'He who insists on his own creativity has no memory.'" And as for what he's planning on doing regarding the likeness of Bieber's bottle to his own? It appears he won't be doing anything. "Coty said, 'Do we sue them?' and I said, 'You know what? Let everyone else say what they want.' . . . We're not going to do anything about it." What do you think about Jacobs' views?
Check out the similarities between the bottles . . .