Milani Rose Blush Trending on Pinterest
This $19 Blush Is Blowing Up on Pinterest, and It's Made With Crushed Rose Petals
As POPSUGAR editors, we independently select and write about stuff we love and think you'll like too. POPSUGAR has affiliate and advertising partnerships so we get revenue from sharing this content and from your purchase.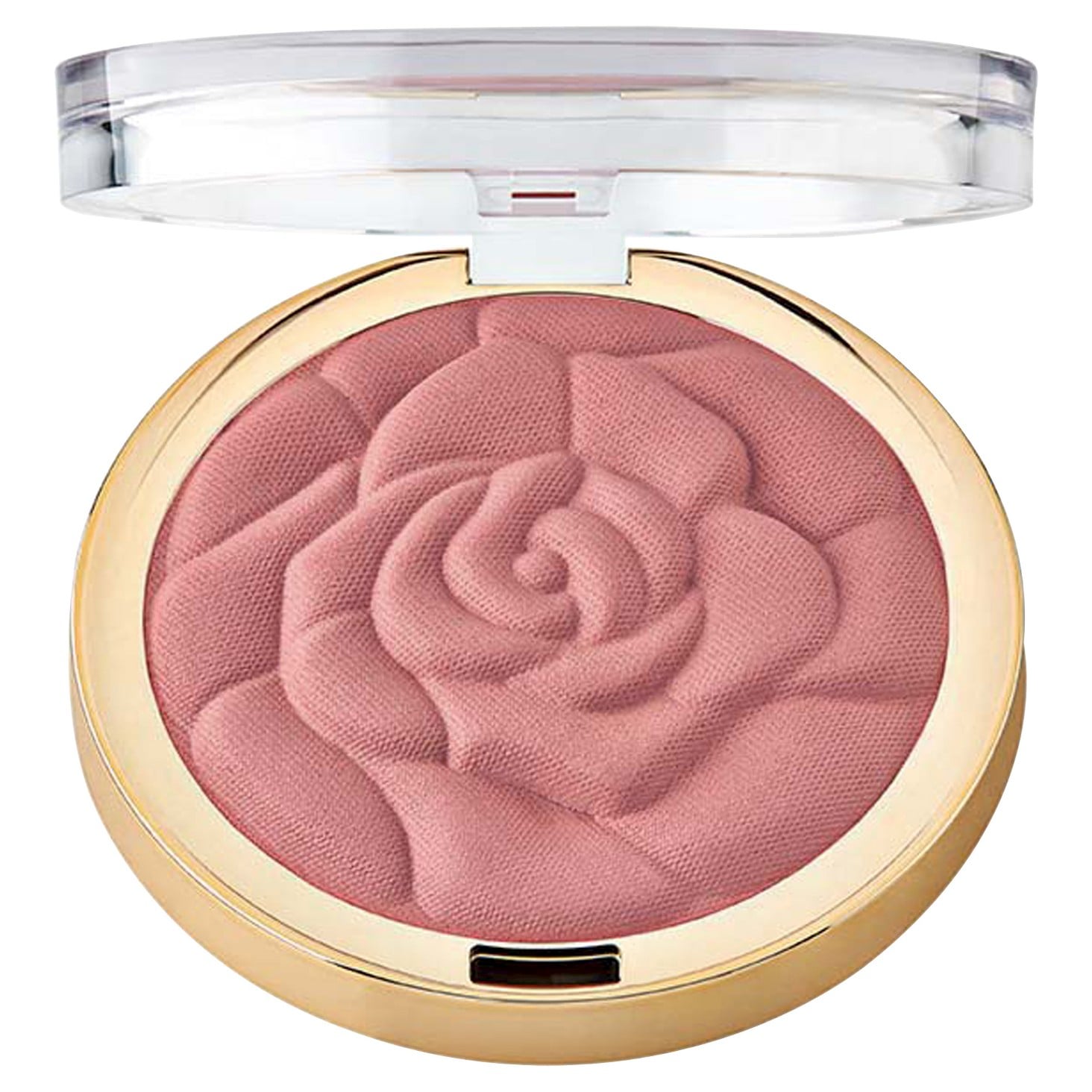 I'm just going to come right out and say it: Milani doesn't get enough internet love. Although the drugstore beauty brand has been making luxurious products that rival its prestige counterparts for years, it's not exactly considered the sexiest line in your local Target beauty aisle. But it should be! So when Allure discovered that Milani Rose Blush ($19.70) has been saved over 17,000 times on Pinterest, I got pretty excited. As it turns out, there are a hell of a lot of reasons this current colour is going viral, starting with its very sweet under-$10 price point.
Let's start with the obvious: I would basically buy this compact for its design alone. While I'd say the engraved, petal-themed packaging would look ah-mazing on my vanity, I'd be lying — anyone who knows me knows that I'm not organised enough to keep a clean beauty space. But I'm sure it would charm the heck out of all the New Yorkers who get to watch me apply it with my fingers on the subway at 8 a.m.!
Aesthetics aside, this blush boasts a bevy of other accolades. For one, it's made with actual crushed rose petals, which is just a cool little factoid. It's also free of parabens, phthalate, and sulfate.
Go forth and shop!