Most Iconic Perfume in POPSUGAR Australia Beauty Awards
POPSUGAR Australia Beauty Awards 2013: Vote For the Most Iconic Perfume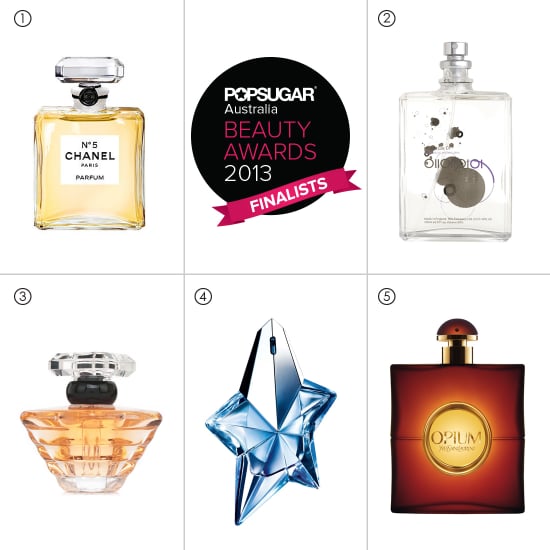 If you are a one scent kinda gal, we think you'll love this new category in the POPSUGAR Australia Beauty Awards. Most Iconic Perfume was certainly hard to judge, but we tried to cover off all categories. There's one you might start wearing as you get older, possibly your first ever fragrance, and one that screams romance on any woman to wear it. See our five finalists, in alphabetical order, below. You've got two weeks to pick the winner!
Editor's Pick: Yves Saint Laurent Opium EDP. "My my wore this when I was growing up. It's so deep and spicy and sophisticated. This perfume symbolises a strong woman, and I think it's very recognisable — the sign of an icon." — Alison Larsen, POPSUGAR Australia health and beauty editor
Which one gets your vote?