Nanoblur Review
Bella Review: Did This Product Make Me Look 10 Years Younger in 40 Seconds?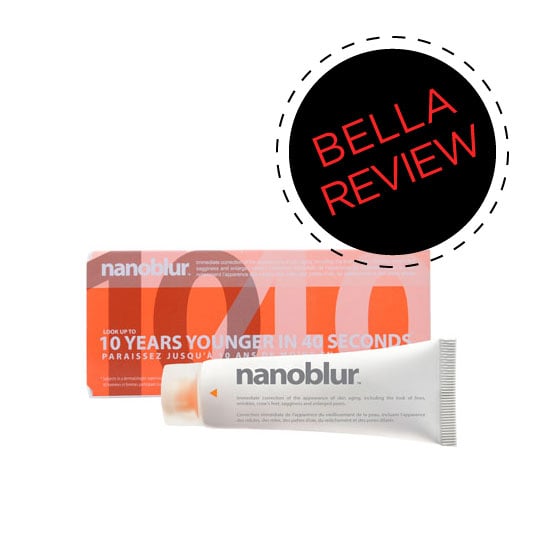 Oh yes, that's right — 10 years younger! I'm only 27 so I'm not entirely sure I want to look 17 again (over-plucked brows and glitter eyeshadow rejoice!), but admittedly, my skin was certainly tighter and I had less pigmentation and sun damage. I've seen and heard the reviews for Nanoblur, and the claim to make someone look a decade younger in less than a minute is quite a big one. So, like any good beauty editor, I tried it for myself. Keep reading.
Product: Nanoblur
Price: $29.99
Category: Corrector
Results: This isn't makeup. I thought it was going to be tinted and act like a BB cream, but it is actually white in colour and has the same texture as a primer, only thicker. Now the clincher, it goes on after liquid foundation, as a final step. So think of it as an airbrushing product, but more for its anti-ageing benefits rather than to cover blemishes or dark circles (they call it an "optical diffusing cream"). I actually think it would be amazing for a bride or for any big event, but I wouldn't use it everyday as it's quite thick and kind of moves if you touch it. I did the old half face trick and I definitely felt as though I looked firmer and tighter, and just generally more fresh-faced. Nanoblur isn't a treatment so it won't help reduce fine lines and wrinkles, just cover them up.
Stockists: Priceline
So, time to fess-up. Have any of you tried it? Did you see good results?