Natalia Kills Beauty Inspire by Cleopatra
Why Indie Musician Natalia Kills Is Inspired by Cleopatra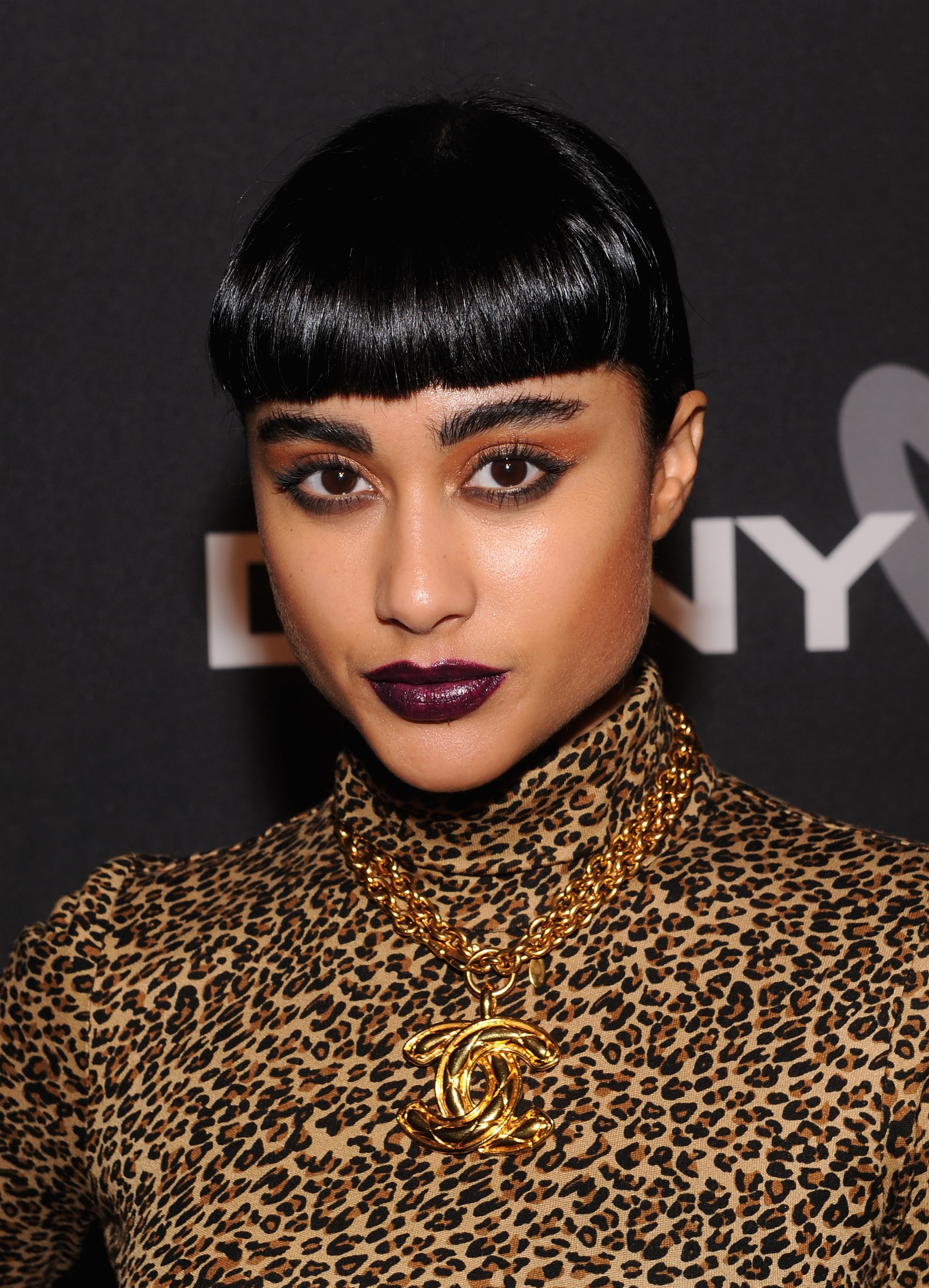 If you don't know who Natalia Kills is, you absolutely should. Not only does the British songstress have a slew of catchy tunes, like "Trouble" and "Saturday Night," to name a few, but she's also got one of the coolest beauty looks in the industry thanks to her blunt bangs, winged eyeliner, and statement eyebrows. She recently performed at Julep's new pop-up shop in NYC, giving us the perfect opportunity to catch up about why Cleopatra is her beauty muse, the one hair mistake she'll never make again, and exactly what's hiding out in her makeup bag.
POPSUGAR: So you have a very distinct beauty look. How would you describe it?
Natalia Kills: I would probably say it's like if Cleopatra and Dionne from Clueless met in a glitter fight.
PS: That's a pretty on-point description! Building off of that, how do you even begin to think about how to do your hair and makeup for Fashion Week? You were a front-row staple this past season.
NK: What's really interesting is, I had a wild night two weeks ago. I put all of my hair into a ponytail, and I was convinced I was Cleopatra. I had my friend cut my whole ponytail off so it would be like a short bob. But then I went to Leon, Spain, last week, and the humidity turned my hair curly. That's just a funny story about the way I decided how to look, and how to go about things. It's not just Fashion Week. It could be 5am and I'm overcome with this convincing thought to change. That's kind of my Fashion Week approach and all-around life approach. 
PS: You've mentioned Cleopatra twice already. What is it about her that you find so inspirational?
NK: I like the version of her played in the movie by Elizabeth Taylor. I think if you can mix power with a sort of softness and femininity, it's really important. I think it's really important for women to play up their vulnerability. I know we live in a more feminist world full of equality and empowerment and independence, but I would like to have a sort of softness within all of that. That's why I love Cleopatra.
PS: You talk about the soft and approachable, but some of your looks are really bold! Do you feel like those big, bold beauty looks are more accessible and feminine?
NK: I think that I'm in a place now where I can evolve my style. I'm sort of known for eyeliner and very straight, fringe bangs. So I think that I can experiment with softness and silliness now in a way that I couldn't before because I branded myself in a way that I couldn't have been mistaken for anyone else. Now I can just add and subtract from the base of whatever I've already created.
PS: Speaking of adding and subtracting, if you were rushing out the door and you only had five minutes to do something beauty-wise, what would you go for?
NK: Eyes, definitely. The hair, you can just always wear a hat if you choose. But I think that the eyes are something you can't get away with not putting something of a personal touch into.
PS: Is there a skin care secret that you have to keep your skin looking so flawless, even though you wear a lot of makeup?
NK: Well, just don't put it on your face. I know that sounds crazy, and I know not everyone can get away with that, but I literally have on eyeliner and mascara. I know it looks like I'm wearing eyeshadow in pictures, but generally I'm not, unless it's a photo shoot. And lipstick. And that's it. I don't put foundation or concealer on my actual skin because I think that's probably not what the skin wants.
PS: Are there any go-to products that you'll always have on you?
NK: Let me open my makeup bag up and see! I have a Maybelline Line Stiletto Precision Liquid Eyeliner. I always use the blackest black of colours. I have Mac Cosmetics False Lashes Extreme Black Mascara ($42). And for the lips, it's tricky because I have almost 50 different colours and lip liners. I will never use a lipstick unless it has a liner with it. Ever.
PS: Do you have any beauty regrets?
NK: Yes, absolutely! For like a year and a half, somebody told me to change my style and to not wear bangs, because there were several other pop stars that had fringes at the time. And now, every single time I look back at a picture I can see my forehead and all of my curly, baby hair trying to stay finger waved down desperately and I'm just like "Oh, Natalia. Why did you do that?"
PS: I love your bangs! They fit your face perfectly.
NK: Thank you! I think I'll have them forever.